Roblox is designed to play many games, including the development of games. But, users face many glitches and errors while they are playing or trying to play a game. Many users are getting Roblox Error Code 908 in duration to play their selected game on Roblox. 
Glitches and errors are common things but, getting proper solutions to them is very important. There are many solutions are available to solve this error code, and you can find them all in one place, which is here in this guide. So let's begin the journey. 
Do not forget to fix Roblox Error Code 277.
What Roblox Error Code 908 indicates?
Roblox Error Code 908 usually indicates an improper network connection that may cause a hindrance between the device and the Roblox server. As a result, Roblox may not work properly, and you may face error code 908 on your screen.
This error code is very common to appear but, we have put all the information related to this, including its solution, in this guide so that you can resolve this error code easily.
How to Fix Roblox Error Code 908?
There can be many solutions as the internet connection hindrance may cause by many things. So you should try one by one method to get rid of this error code.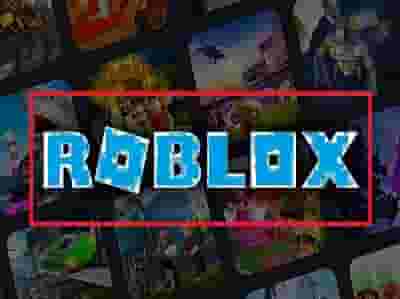 Note: First of all, you should check your Internet connections, before proceeding to its fixes.
Reset Roblox AppData files (but not your settings)
Type- %LocalAppdata%\Roblox in the search area and hit the Enter button.
Now, find out the versions folder and delete it. 
Next, again open Run and type- %AppData%\Roblox and hit enter button.
Now, find the folder named Downloads and delete it. (This is not your actual download folder)
Next, look for the ClientSettings folder and delete it. This folder stores game's flags that can cause a crash.
Find the LocalStorage folder and delete it. Additionally, you should delete the Roblox cache too.
The process to Delete the Roblox Cache
Deleting Roblox cache files is a very easy task. Just open the Run dialog box and type- %Temp%\Roblox in the search bar and press Enter button. Now, select all files and delete them. That's all.
Disable Antivirus Software
Antivirus software may block some game files, as a result, you may face an error code 908 on your screen. So if you are using any AVS, you should temporarily disable it by following this guide:
How to Disable Antivirus Software? Additionally, you should also disable adblocker if you are using any on your system.
Make sure the Roblox server is not down.
Try to Use Wired Connection
Try to switch to the wired connection that is LAN to override the wireless connection. A LAN will improve the internet speed and will help to get rid of the Roblox error code 908.
Make Sure that Ports are Open
Depending on operating systems, Roblox uses different-different ports, and the port range is UDP 49152 – 65535. So, make sure these all ports are open so that the Roblox can correctly connect to your router.
Wrapup Texts
So, if you are a user facing error code 908 on your Roblox, you will have been understood what this error code is. Hopefully, the solutions mentioned in this guide proved themselves as simple solutions to this error code. Still, if any doubt is tumbling in your mind, ask us.
Related Queries
How do I Check Roblox Server Status?
Answer of this query is very simple as Roblox itself has a status page where you can check its server status. Additionally, you can take help of third party app or check the official social pages of Roblox. Here is a complete guide on this.
Does It possible to Reset Roblox without loosing settings?
Here is a guide link that will tell you how to Reset Roblox Without Resetting Your Settings.