Best Decky Loader Plugins for Steam Deck: As we know, Decky Loader is a plugin launcher for Steam Deck, there are many plugins that you can install using it. But knowing which one is best suited for your Steam Deck console- will make your job easier.
In this guide, you will see the 11 best-suited plugins for your Steam Deck that will help you to stylize menus, change system sounds, adjust screen saturation, change additional system settings, and more.
Best Decky Loader Plugins for Steam Deck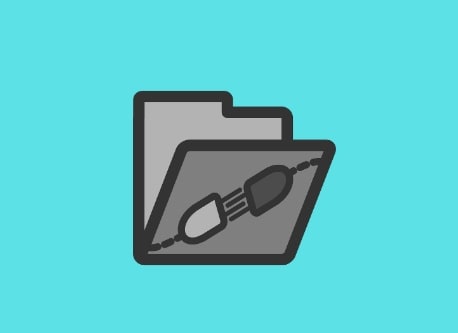 Note: Before installing plugins, install Decky Loader so that you can easily install all plugins from its store.
Here is a list of the best-suited plugins for your Steam Deck that will make your gaming experience much better.
How Long to Beat
CSS Loader
Animation Changer
Decky Recorder.
SteamGridDB
Storage Cleaner
Audio Loader
Decksettings
Controller Tools
ProtonDB Badges
AutoFlatpaks
Read Also- How to Fix Decky Loader Not Working on Steam Deck?
#1. How Long to Beat
As a player, it could be your curiosity to know the game length. Here are the key features of the "How Long to Beat" plugin:
It shows the game lengths of games in your Steam Library.
You can see the "time to beat the game" above the Play button.
It lists hours of playing based on specific goals.
Compare your completion times with other players, etc.
You can install the plugin from Decky Store. So, first, you will need to install the Decky Loader.
However, you can also install the plugin from its official website- https://howlongtobeat.com.
#2. CSS Loader
Here are the key features of this plugin:
It will let you customize the UI of your Steam Deck.
You can use this plugin to change fonts, color schemes, etc.
Let you install themes.
To install this plugin, you will need to have the "Decky Loader" plugin launcher. Or you can download it from GitHub via desktop mode.
#3. Animation Changer
Do you love changing animation in your game? The "Animation Changer" plugin can do it for you. The plugin has over 1500 animations to try out.
To install the plugin, install Decky Loader and access the Decky Store. Once you install the plugin, tap on Manage Animations, and download your favorite animations. 
#4. Decky Recorder
It is a plugin that allows users to record their gaming sessions. So, if you are one of those players who love to record gaming sessions, you can undoubtedly install and use this plugin.
You can download it from GitHub via desktop mode or if you have the Decky Loader plugin launcher, you can install the plugin directly via the Decky Store.
#5. SteamGridDB
With this plugin, you can change all the artwork in the game in the Steam library without going into desktop mode.
However, you can do this without this plugin as well, but it requires you to switch to desktop mode, open Steam, and add images manually.
#6. Storage Cleaner
Playing games for a long time may lead to storage issues which may be faced by every user. Here the "Storage Cleaner" plugin comes to the rescue.
The plugin clears the shader cache of games which usually helps reduce lag in games but can cause problems if too much.
#7. Audio Loader
This allows you to use different sounds for games. After installing it, you can get 50 custom sounds from different games, consoles, and some custom-made sounds.
So, you can use this plugin to make sounds better o according to you.
#8. Decksettings
Settings play a very important role in playing a game. The plugin helps you to understand the best settings for your selected game. 
Once you know the best settings for a game, you can optimize it to get the best gaming experience.
#9. Controller Tools
It is also very important to know the status of your connected controller such as battery percentage and charging status.
Controller Tools plugging tell you such status so that you can keep your eyes on your controller's battery.
The plugin supports for DualSense, DualShock, and Nintendo Switch Pro controllers. 
#10. ProtonDB Badges
If you add this plugin, you will never need to visit ProtonDB to verify if a game is compatible with your Steam deck.
The plugin will add a badge to the top-left corner of the image on the game's information page, letting you know the compatibility status.
#11. vibrantDeck
You don't like the display quality of your console? The colors are dull and if you want to change or adjust the colors of your display, the VibrantDeck plugin can help you.
By installing and using the vibrantDeck plugin, you can change the saturation and Linear Gamma Gain (RGB) to your liking.
Without the plugin, you only get options to change brightness and enable night mode which would not be enough.
Therefore, choosing a plugin can help you feel better about the display quality.