Are you getting "Error Missing Info" on Instagram? Continue reading this guide to know its causes and solutions.
The social media giant "Instagram" is a place where you can connect with millions of people from all over the world.
Content creators choose this platform to create "shorts" to connect with their audiences. 
However, people are also on this platform for personal use like sharing their thoughts, sharing their daily routine, motivational quotes, etc.
Due to the vast range of content availability, people from all over the world spent hours of their daily life on this platform.
But few users are facing an "error missing info" issue on their Instagram account.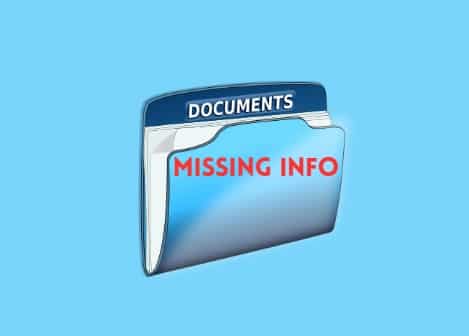 In this guide, you'll learn why this issue appears to you and how to fix it.
Read– Instagram Typing Not Showing
What is the error missing info on Instagram?
Error missing info indicates an issue in changing your profile picture on Instagram.
This might happen when Instagram is down or the profile picture feature is upsetting or glitching out.
Poor/unstable/slow internet can also lead to this problem.
When you tap on "Dismiss" and try again, the issue might appear to you again.
Read– Instagram Unsend Message Not Working
How to Fix Error Missing Info issue on Instagram
To fix the error missing info problem on Instagram, visit Instagram's website https://www.instagram.com/ instead of the mobile app to change your profile picture.
You can also try downloading Instagram Lite or an older version of Instagram (APK).
Change your Profile Picture on Instagram.com 
The profile picture feature on the Instagram mobile app may have gone haywire, changing the picture on the Instagram website may help resolve the issue.
Download Instagram Lite (Android Phone)
Go to Play Store and Type "Instagram Lite" in the search address.
Download and install the app.
Open the app and log in to your account.
Now, try changing your profile picture.
Switch To an Older Version of Instagram
First, delete or uninstall the Instagram app from your device.
Select "Older Versions."
Install the older version from the top.
After installing, login to your account.
Try editing your profile picture and see if the error is still appearing. 
Other Solutions To Try
If the error missing info is still unresolved, try some other simple troubleshooting:
Check if the app needs to be updated: got to App Store/Google Play Store, search for "Instagram", and select "Update".
Restart the app: force exit the Instagram app and restart
Sign out and sign in: login to your account and go to your profile icon > Menu > Settings > Log out. Sign in again.
Clear Instagram app cache: tap on the Settings app > Apps > Instagram > Storage > Clear Cache > Clear Data. 
Reinstall Instagram App: tap and hold on to the Instagram app icon and select "Uninstall." Reinstall the app and launch.
Wait for a while: the feature may get down a few times, wait and retry.