Snapchat Support Code SS07: Are you seeing this error code when trying to sign in to your Snapchat account? Keep reading to learn about this error code in detail.
Snapchat is a well-known name in the field of social media platforms.
It has its grasp not only on the United States but many other countries on the earth. People can use this app to send photos and videos that are called "Snaps", to their known ones.
These snaps last for 24 hours and are then deleted.
Although the reach of the platform is huge, it also has some flaws. These errors annoy users and prevent them from signing in to their accounts.
Snapchat error code SS07 is one of them.
In this guide, we'll explain why users see this error and what the error code means. After that, we will talk about the solution.
Read this- How to remove multiple friends on Snapchat at once?
What is Snapchat Support Code SS07?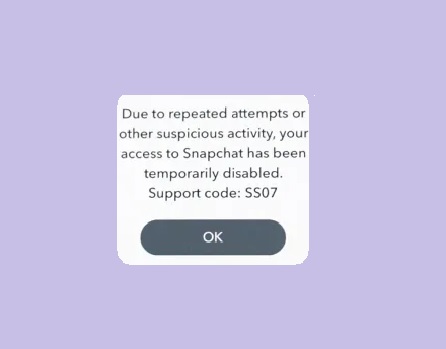 Snapchat support code SS07 is basically a login error that appears when you make too many login attempts, or the platform detects suspicious activity in your account.
The error message has two parts, in one part, you will see the message "Due to repeated attempts or other suspicious activity, your access to Snapchat has been temporarily disabled."  In the second part, you see "Support Code: SS07".
What causes Snapchat Support Code SS07?
If you're seeing this error code, you may have made too many login attempts or Snapchat has detected some suspicious activity on your account.
Sometimes, some temporary glitch or server outage may also cause this error. 
Read this- How to Send a Snap to Multiple Friends Without Creating a Group
How to Fix Snapchat Support Code SS07?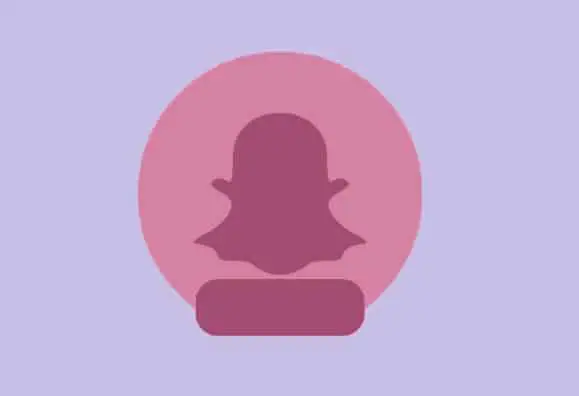 Due to too many login attempts, your account has been temporarily locked, and to fix the error, first try to unlock your account. To do this, go to account.snapchat.com/accounts/unlock.
You can also try uninstalling third-party apps that are linked with Snapchat and unroot your phone if it is rooted.
Turning Off VPN and switching between the available internet might be further troubleshooting.
If nothing helps, contact Snapchat support for help.
#1 Unlock Your Account (If it is Temporary Locked)
Enter your username or Email address to log in.
Make sure, you know the reason before tapping on "Unlock", otherwise, you may become permanently locked.
Source: help.snapchat.com/hc/en-us/articles/7012315286164-My-account-is-locked
#2. Uninstall Third-party apps Linked with Snapchat, unroot your device
Linked third-party apps like Hoop, etc. can create issues, uninstall such apps.
If your device is rooted, unroot it.
Unisnatll then reinstall Snapchat app.
#3. Disable VPN and Switch between Networks
Turn Off your VPN if you are using one.
Switch between your internet (e.g. switch to mobile data if you are using Wi-Fi, and vice versa.)
#4. Check Server Status
Head to downdetector.com and search for Snapchat.
Wait for a while if there is any issue with the Snapchat services.
#5 Contact Support
Tick "I see an error message when I log in".
Now, you will be provided with some helpful articles, if those articles still haven't helped you, you can click on "yes" next to the message "Still need help?".
Read this
How to Send a Snap/Streak to All Contacts at Once