Have you connected your HP monitor via HDMI, and the monitor is not detecting the cable? Keep reading this guide to solve this issue.
When your HP monitor does not detect the HDMI cable, you may face "No signal detected", "No input signal" or "No input signal detected" errors on the display.  
Many users are facing this issue and any one of the above three errors appears on their display.
Usually, the error can be easily fixed by fixing a loose cable.
But sometimes, this doesn't help.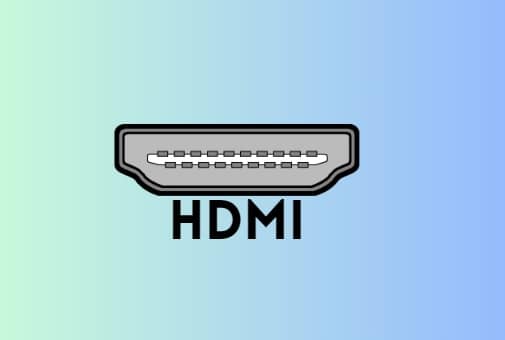 In this guide, you'll learn how to fix the "HP Monitor Not Detecting HDMI" issue. 
How to Fix the "HP Monitor Not Detecting HDMI" Issue?
If your HP monitor is not detecting input through the HDMI connection, fix a loose cable and check both ends of the HDMI cable for any damage. Inspect the power cable of your monitor.
Swapping the ends of the HDMI cable helped many users.
Resetting the cable connection, switching the input source, updating the GPU drivers, and factory resetting your HP monitor can also solve this problem.
Reset HDMI Cable Connection
Turn off your monitor.
Disconnect the HDMI cable from both ends.
Keep it disconnected for 10 to 15 seconds.
Plug the cable back and turn On the monitor.
Switch the Input Source
HP monitors come with multiple multiple HDMI ports.
Select the correct input source in the monitor's setting.
Open your monitor's OSD settings.
Go to the Input option and select the right input source.
Check and Swap ends of the HDMI cable
Check both ends of the HDMI cable and also ensure that the power cable of your monitor is not damaged. If so, enough power to the monitor will not flow to work properly, you will need to change the damaged cable.
Try swapping the ends of the HDMI cable. 
It has helped many users.
Update Graphics Drivers
Open Run Dialog Box. (Press the Win+R keyboard shortcut on your WInodws 11/10 computer)
Type devmgmt.msc in the search bar and hit the enter button.
Click on the Display Adapters section to expand it.
Select and right-click on your display driver.
Select Update Driver and then Search automatically for the driver option.
Factory Reset The HP Monitor
Turn off your monitor.
Select the On-screen menu and then the Factory Reset option.
Wait 10 seconds, and then turn on the monitor.
Now, the monitor should detect the HDMI cable and the issue should be resolved.
We hope this guide helped you. Tell us how this guide goes for you! Thanks.