Apex legends beta version for android devices was released in July 2021. Since then, many users are facing some errors and issues playing this version smoothly. This guide has all major errors and their solutions in one place. This list of Apex Legends Mobile Beta Errors will resolve your problem as this also has possible fixes.
List of Apex Legends Mobile Beta Errors
We have created this list to provide Apex legends users a quick solution to all major errors under a single roof. If you are getting any of these, you can follow the possible fix for that particular error.
Apex Legends Mobile device not supported error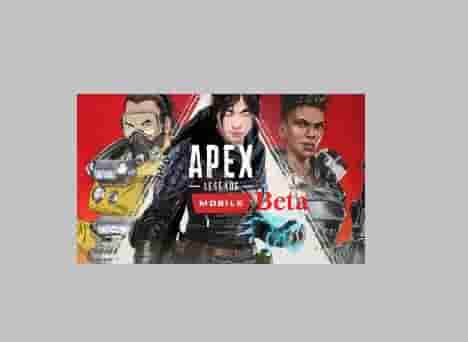 The "Apex Legends Mobile device not supported" error indicates a hardware issue that can't be fixed without changing your device according to the requirements.
Here are the minimum requirements for the Apex Legends Beta version:
The chip should be any of these: Kirin 710 and above, Qualcomm 660 and above, Samsung 7885 and above, MediaTek P60 and above.
RAM required: 4GB or More.
Required Screen resolution: 720.
Apex Legends Mobile Error Code 102505 – Maximum number of server logins
This error code clearly says that the server is too busy this time. So if you are getting this error code with the text associated with this then, you can only wait, and try again after some time. Once the issue from the server side is resolved, you can automatically start playing again.
Don't forget to check out other Apex Legend's errors:
Connection error 237 Apex Legends
Apex legends error code 100: Unable to Login on Switch
Error Code 102512 – Server full
Error Code 102512 on Apex Legends Beta version indicates that you are not its old user. Since slots are not open for new players yet, you can wait until the developers open up a new slot.
Error Code 102555 – Region not yet open for testing
The Beta version has only been launched in selected countries. I hope, in the future, it will be rolled out in other countries too, but, till then, it will be available only in that where it has been launched. Now, you will understand why you are getting this error code, if not then, read its full description that is below.
Error Code 102555 on Apex Legends Beta indicates that the user is trying to access it from where it is not allowed. In other words, when a user gets this error code, it means the country or region of that user is not on the list in which the Apex Legends Beta version can play.
These were the major Apex Legends Mobile Beta errors. Stay tuned with us for more information. With this, don't leave this article without having a look at other Apex legends errors.