Have you noticed that your Excel files opening in Notepad? Are you willing to know the solutions for this issue, continue reading this guide.
Excel, a very helpful tool, designed and developed by Microsoft, helps millions of people to save and analyze numerical data.
There are many tasks that can be easily done using this amazing application. 
The corporate industry widely uses this tool to track the progress, work, and other activities of their employees. However, this tool is also used by uncountable numbers of ordinary users.
The tool has several formulas to make internal operations simple and time-saving.
When you click on an Excel file it opens in the application by default, but for some users, it is opening in Notepad.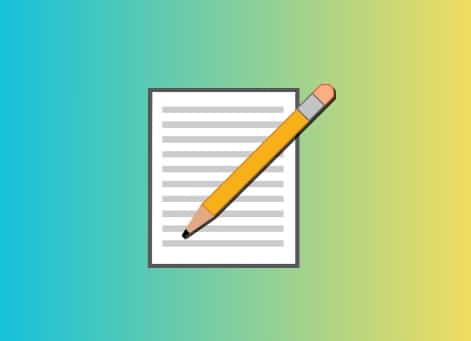 In this guide, you'll learn how to fix if your Excel files are opening in Notepad.
Why are Excel Files opening in Notepad?
Your Excel files are opening in Notepad because the files were saved in another extension or got corrupted. This can happen if you do not have Office installed or have recently uninstalled it for some reason.
Excel files are essentially text documents that's why Windows is reading or opening your files using Notepad.
Fix Excel files opening in Notepad
To fix the "Excel files are opening in Notepad" issue, first, make sure the file that you are trying to open is a type of Excel file.
You can also select a default application or use the "Open With" option to open the Excel file type.
Verify the File Extension
During renaming files, you may accidentally mess up with the file extension. For example, you may select css instead of csv. If you do that, Windows may use Notepad to read that file.
So make sure the file you are trying to open belongs to the Excel family and has file extensions something like .xls, .xlsx, .csv, etc.
Rename your file extension to the Excel family and try to open it.
Select a Default Application to Open Excel Files
You can easily set a default application to open all your Exel files. For example, you may select a default program when you open a PDF file: you can select Adobe Acrobat, Firefox, Excel, Notepad, etc. The same you can do with the Excel files. 
If you don't see the Excel option in the default applications list, you can follow these steps to add it:
Go to "Apps" and then click on the "Default apps" option.
Type the file extension in the search and press Enter button.
On the top, you will see the application associated with the file.
Click on the application and select Excel from the list. You can add Excel from the program's installation directory.
Click on the "Set Default" button.
Close the window and try opening the problematic file again.
Use Open With Option
Open File Explorer.
Find the file that you want to open.
Right-click on that file and click on the "Open With" option.
Select "Excel" from the list of the programs.
If in the list, Excel is not appearing, you can add it.
Right-click on the file.
Select "Choose another app."
Select "Excel" from the list and it will add and appear whenever you use "Open With" the option to open any file.
Hope this guide helped you. Tell us how this guide goes for you! Thanks!