Disney Plus comes across many errors, and Disney Plus Error Code 1026 is bothering many users these days.
If you are facing this error, don't worry, as we are going to touch on every aspect that can affect your streaming and result in this error code.
A streaming error often appears due to a temporary glitch, connection problem, or server issues. 
Let's see what is or are the reasons for getting error 1026 on Disney Plus.
Disney Plus Error Code 1026: Causes
Your streaming on Disney Plus may stop and show error code 1026 usually due to corrupted cache, network dysconnectivity, misconfigurations of your router, or sometimes, blacklisting of your device's IP by the Disney server.
The error code may come with the following message:
"We are having a problem. Please exit the app and try again. Error code: 1026 Auth_Service_INIT_Failure"
This error code may appear on any device, but this is most affecting the Smart TV users who have Samsung TVs, LG TVs, Vizio TVs, etc.
So, these can be the most probable causes that can result in the error code and hinder your streaming. Now, let's move forward to its fixes.
How to Fix Disney Plus Error Code 1026?
Go Back and Try Again
As the error message has mentioned that- "Please exit the app and try again", the error may be temporary and can be fixed by exiting the app and trying again.
So, just exit the app, and try again streaming your selected content.
Check Server Status
The server of Disney Plus may be shut down temporarily and you may encounter an error due to this.
So, once verify that this is the case or not. 
Check if severs of the Disney plus are up and running or facing any issue or any maintenance work
Head on to the Disney Plus social media channels such as Twitter, Facebook, etc, or you can go to the Downdetector to check if any downtime or maintenance work is undergoing or not.
Restart your Devices (Streaming and Networking)
Restarting your device and the networking equipment such as router or modem may fix the error if the error is due to a temporary connectivity issue.
This could be assumed as the second chance to connect your device with the Disney Plus application. So, let's give your device this chance and see if any improvement is happening.
Power off your devices (e.g your Samsung Smart TV or LG TV and your router).
Unplug them from the power source, and wait for 4 to 5 minutes.
Next, replug all the devices and connect them to their power sources. 
Now, power ON the devices and try streaming on Disney Plus.
Learn here- How to Connect your LG Smart TV to WiFi or Internet, if your LG TV is not connecting to the wi-fi.
Verify The Account Ownership
If a message asking to verify the ownership is appearing, then this should be the cause of getting the error code. 
Open the Disney Plus app on your mobile or head on to the browser and open the Disney Plus website. (If you are facing an error on your TV).
Enter your credential and log in to Disney Plus.
Go to the user icon and select account, and check if any verification required message is appearing here.
Tap on the message, and you will get a verification code on your registered mail ID, enter that code and verify your ownership.
Log out from all other Devices
This is normal that a single subscription is being used on many devices by many users, but if you are facing the error code 1026, log out from all other devices and use the application only on your device.
See if this helps to rectify the error and back to your streaming on the Disney Plus app.
Clear The App Cache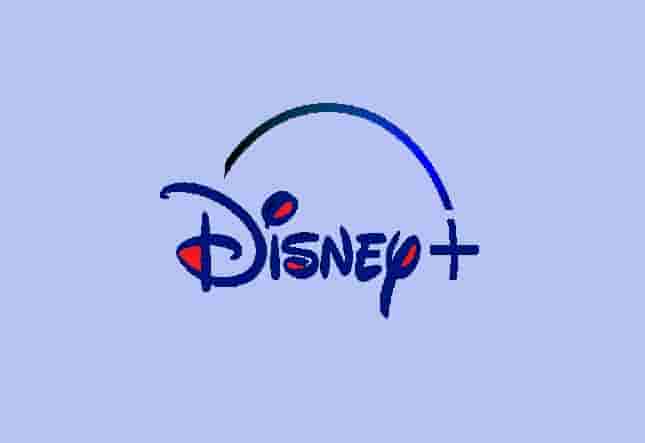 Most probably, the corrupted cache and cookies data of the Disney Plus app may cause the error code 1026. So, just clear the cache and start using the application again.
Clear Disney Plus app cache on your Samsung TV to fix Error code 1026:
Take your TV remote and click on the Home button.
Go to the Settings.
Select Apps.
Go to the System apps.
Select the Disney Plus app from the list.
Tap on "Clear cache".
Tap OK to confirm.
On LG Smart TV:
From the Home Screen, head over to the System Settings.
Now, select the Application Manager from the options.
Installed and preloaded apps will appear now.
Select the Disney Plus app from the list.
Ultimately, click on the Clear Cache button.
Learn– 
How to clear the cache on Apple TV?
Uninstall and Reinstall Disney Plus
If you have touched all the steps and no one helped you, then uninstalling and reinstalling may do. 
Force stop the application and then uninstall it from your device.
After uninstalling reboot your device and then, install a new version of the application.
See if this has helped or not.
Switch to Another Network
Your IP address may block by Disney Plus. In this situation, changing to a new network may solve the issue. 
But, before changing your internet network, check if using an ethernet connection may solve the problem or not.
Sometimes, ethernet may resolve connectivity issues, so it can do in your case too.
Connect With Support
We have tried to touch all the things that can fix the error code 1026, but if still, it is appearing on your device, we would suggest connecting with Disney Plus support.
The customer service number of Disney Plus is- 1 (888) 905-7888.
You can directly call them.
Frequently Asked Questions
What does Error Code 1026 mean on Disney plus?
Error Code 1026 on Disney plus usually means that the app has failed to establish a proper connection to your device. In simple words, this error means that the connection has been interrupted somehow.
Why I am Seeing Error Code 1026 on Disney Plus?
This can happen if the application cache gets corrupted, issue with the app server, an outdated version of your device or the application, or your IP address has been blocked by the app server.
How to fix Disney Plus error code 1026 on Samsung TV?
To fix error code 1026 on Samsung smart tv, restart your device (your TV and the internet device), clear Disney plus app cache, update your Samsung TV firmware, uninstall and reinstall the app, switch to another internet, and at last- if nothing helps, connect with support.