Apple Tv allows users to install and run various applications on it. When you download apps on it, storage is occupied. The more the apps are downloaded, the more the storage will be occupied by these applications. Application has cache, and these caches are also stored when the applications are downloaded. So, today we are going to tell you that How to clear the cache on Apple TV? Clearing cache on Apple TV has some simple steps. Let's see these steps.
Does Apple TV have a cache?
Yes, the Apple TV has cache as when you visit a page or run an application, it stores its data to run fastly when you visit a second time. This stored data is called cache that helps to run the application or the visited page faster than the internet.
Steps to clear the cache on Apple TV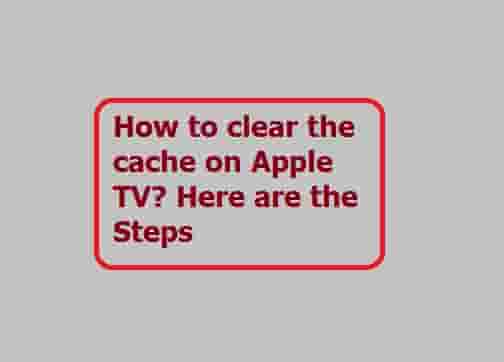 Caches help to run the application faster, but even though these caches may also cause issues, sometimes. Let's see the steps to clear these caches, and solve the issue that appeared due to these caches.
Apple Tv doesn't offer to delete only cache but, deleting the application will delete all its data including the cache. So, if you want to clear the cache on your Apple TV, you have to delete the application that is causing the issue. Doing this will delete the application as well as its cache data. 
Also read: Clear Hulu App Cache from Apple TV
If you are facing an issue with a particular application, then deleting it and reinstalling may fix the issue. Here are the steps:
Access the General tab and go to the Manage Storage option.
Now, go to the Bin icon, here you will get the list of items(Apps).
Select the app and press the Clickpad center.
Now, the app and all the data including the cache will remove from the device (Apple TV).
Conclusion
Apple Tv stores data when you download an app on it, but to delete the cache of the downloaded items or applications, you have to delete the application. Deleting the application will also delete the cache data. Next, You have to re-download the deleted application if you wish to use it on your Apple Tv.