A cache is designed to boost the loading performance of any application, website, or browser. It means cache files are helpful and good for any site, app, or browser, but, sometimes, the stored cache gets crashed and starts causing issues. The "Cache" is a broad topic to discuss, but here, we will discuss only How to Clear Hulu App Cache? 
Why are we discussing this? 
We are discussing this topic because sometimes, users may face many errors due to some buggy cache files.
Here, this becomes necessary to all to clear the application cache files. But, users get confused as they can stream Hulu on different-different platforms and browsers. 
So, it doesn't matter which platform you are using (Apple TV, Web, iOS, or Fire TV), here you will get a complete guide to clear Hulu App Cache.
How to Clear Hulu App Cache?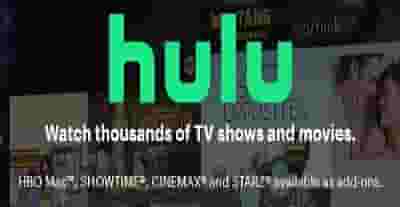 Well, this is very important to learn that the process of clearing the Hulu app cache is different on different-different platforms. But, don't worry here you will find steps to clear the cache on all major platforms includes:
Apple TV.
Web Browsers like Google Chrome.
iOS devices(iPhone/iPad).
Android Devices.
Fire TV.
How to Clear Hulu App Cache on Apple TV
For the users of apple tv, this is not as easy to do, because of no options available to clear the Hulu App Cache. So, what these users can do is restart their devices. Doing this can restore the new cache files from Hulu which is similar to clearing the old cache files.
Together press the Home and Menu button.
Now, go to the System and press Restart.
How to Clear Hulu App Cache On Google Chrome
Clearing cache files from Chrome browser is not specific, this will clear all the cache files stored.
Click on Three Dots on the upper right corner of the window.
Move your mouse cursor on the option More Tools.
Click on Clear Browsing Data.
Go to advanced sections and tick on Browsing history, Cookies and other site data, and Cached images and files.
Make sure you have selected all-time data, and click on the clear data button.
What Should Do if you are an iOS device user(iPhone/iPad)?
What if you are an iOS user? So the answer is quite simple as you have to follow these steps to do this.
Open settings and go to general.
Now, go to storage then Hulu.
Next, Uninstall it from here.
Now, go to the app store and reinstall it.
For Android Device users
Now, click on See all apps.
Next, go to Storage and cache option.
Click on clear storage, then clear cache.
What if you are a Fire TV user?
If you are using Hul;u application on your Fire TV and want to know that How to Clear Hulu App Cache on Fire TV then, follow these simple steps:
Go to Settings => Applications => Manage Installed Applications => Hulu => Clear cache then Clear data.
Cache Related Errors:

Hulu Error Code RUNUNK13

Hulu Error Code P-TS207