Crunchyroll Free Vs Premium: Do you love Anime characters and their acts, Crunchyroll is a platform that provides anime streaming, manga, and dorama. This was founded in the year 2006 and since then it has gathered a huge number of subscribers that love to stream on this platform. 
Anime is becoming very popular among all streamers these days. That's why the platform Crunchyroll is becoming more popular too, with the time. Though this platform comes with its free service, users only get some features in this. That's why every user has a common question that is what is difference between the Crunchyroll free and premium?
Yes, Crunchyroll comes with its premium plans too, and this guide is all about Crunchyroll free Vs Premium. If you have any doubt about which premium plan is better for you, you can read this opinion guide and find your answer. 
Crunchyroll Free Vs Premium: Which plan is better for you?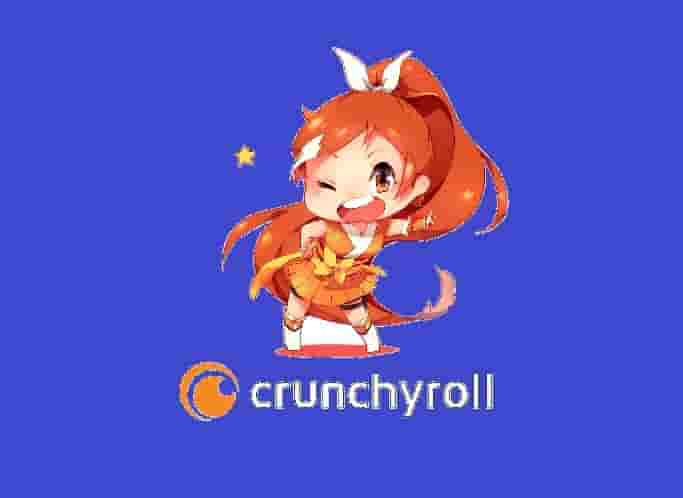 According to our opinion, Crunchyroll's free plan includes various features and you can stream your selected anime in this plan with some ads and limitations. The streaming quality in its free plan will also be lower than its premium. So, if you want to watch anime without ads and also want a good stream quality, you can select its premium plan.
Now, let's explain in detail about its all premium plans and free plan. But, before this, let's see which devices this platform supports seemingly.
Crunchyroll's supported devices
Crunchyroll supports or is available for many popular devices such as:
Amazon Fire TV, and more.
Crunchyroll Premium Plans List
Its premium comes with three plans. If we talk about how much these plans do cost then, the first plan does cost $7.99/month, the second plan costs $9.99/month and its yearly plan costs 79.99 which could be counted as 6.67$/month. Each plan has its benefits, which you can see in the picture.
Crunchyroll Free Vs Premium: Merits and Demerits
Well, this segment is the most important part of this guide as you will get to know the merits and the demerits of the application Crunchyroll that will clear your understanding. If you are on the free plan of Crunchyroll and want to know the benefits or cons of its premium plans then, this segment is very important to you. 
Let's start with its free plan.
Crunchyroll Free: Merits and Demerits
This plan has a lot of features, but it also has some demerits. Let's talk in detail:
Merits: 
It's free, and you can watch anime without paying any money to the platform. 
Demerits:
It has a lot of cons such as:
Users can't watch anime without seeing too many ads, which is quite annoying.
The offline feature is away from the reach of the users, which means users can't download the anime to watch them later, offline.
Users must wait to watch the latest anime episodes, it could be a week or two. 
A user with a free account can't access the digital Manga.
Crunchyroll Premium: Merits and Demerits
As we have discussed above the premium plan comes with three subscriptions. We again discuss the cost which is $7.99/month, $9.99/month, and its yearly plan cost of $79.99 which could be counted as 6.67$/month.
Merits
If you are a new user, you will get a free 14-day trial.
Will get unlimited access to the Crunchyroll library.
Don't have to wait to watch the newly launched episodes, can watch the episodes within 1 hour after launch.
Able to access Manga Digital.
Mega Llan will give you the feature to watch the episodes in offline mode.
Crunchyroll Mega Plan allows users to stream on 4 devices.
Demerits
According to us, the premium has only one demerit that is you have to pay at least $ 79.99 per year to watch the anime with all the premium features.
Disclaimer: The information provided on this website is in good faith. However, we make no warranty or representation of any kind, express or implied, regarding the adequacy, accuracy, validity, reliability, availability, or completeness of the above-provided information. We don't force you to select any software or application by any means. The main purpose of providing opinions or comparisons is to provide you with just the general information.
Final Thoughts
As we have covered most of the topics that will clear you which one is better and will also help you to understand Crunchyroll Free Vs Premium. We do not force you to select any plan, you are free to choose the plan according to your need. 
Frequently Asked Questions
Is Crunchyroll free to use?
Yes, you can use this platform for free but, if you need any extra features, you will have to upgrade to its premium plan.
What are the prices of all the premium plans of Crunchyroll?
The first premium plan cost $7.99/month, the second plan costs $9.99/month and its yearly plan costs $79.99.
What are the alternatives to the application Crunchyroll?
You can consider Netflix, Hulu, Funimation, Apple Tv, and Roku as the best alternatives to Crunchyroll.
Can I get Crunchyroll premium features for free?
Officially, you can't get this but, Crunchyroll provides 14 days free trial of its premium features.