Are You Seeing the PS4 "Cannot Verify License" Error? Are you interested to know the reasons and solutions? Keep reading this guide.
PS4 has its own special place among the most popular gaming consoles. 
The fourth generation gaming console from Sony is much more popular among players but recently, players have faced some errors like NP-34958-9, NP-34954-5, and many more.
Now, some users are complaining about the "Cannot Verify License" error. 
In this guide, you'll learn how to quickly resolve the "Cannot verify license" or "Cannot Connect to the Server to Verify the License" error on your PS4.
How to Fix Cannot Connect to the Server to Verify the License on PS4?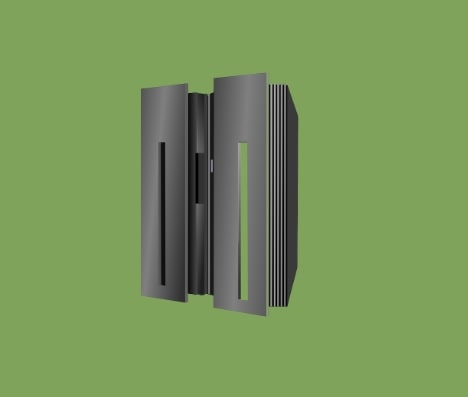 To fix the cannot connect to the server to verify the license error on PS4, start restoring your licenses.
If this doesn't work, change your Primary DNS to 1.1.1.1 and Secondary DNS to 1.0.0.1. Additionally, you can try switching your internet and deactivating all other consoles linked to your account.
Restore Your License
From the home screen select "Settings."
From Settings, select "Account Management".
Now, select "Restore Licenses".
Change The DNS Records
Open the "Settings" menu on your PS4 console and then go to Network > Set Up Internet Connection.
Select "Wi-Fi or LAN."
Select "Custom" IP address settings.
DHCP Host Name: Do Not Specify.
DNS settings: Manual.
Now, change Primary DNS: 1.1.1.1, and Secondary DNS: 1.0.0.1.
If these DNS records are not working, set 8.8.8.8 as your Primary DNS and 8.8.4.4 as your Secondary DNS.
Use Mobile Hotspot (Switch Internet)
Switching or using another internet may resolve the error. 
If you have another Wi-Fi network, use it, and if you have a single wi-fi then, use your mobile hotspot.
Turn on Hotspot on your phone (Android/iOS).
Go to PS4's settings menu > Network > Set Up Internet Connection.
Select "Use Wi-Fi" and your mobile hotspot's name will appear. Select it.
Now, go to Settings > Account Management > Activate as Your Primary PS4.
Reconnect to your previous Wi-Fi.
Deactivate other Consoles Linked to Your Account
Sign in to your account.
Click on your profile image and head on to "Account Settings."
Now, select "Device management."
Next, select "PlayStation Consoles" and then, select the "Deactivate All Devices" option.
Go back to Settings and then Account Management and then select "Activate as Your Primary PS4."
Re-Setup from Scratch [At your own risk]
This is a user-shared way to resolve the "Cannot Connect to the Server to Verify the License" error on PS4. Many users have accepted it as a trick for them, so if you are still facing the issue, you can give it a try. Here are the steps:
Delete all your accounts and data on PlayStation.
Now, power off your console and unplug it completely.
Screw out the system storage and let it cool down.
Place the storage back inside the console carefully.
Turn On your console and follow the basic options.
Activate your account and sign in to your PlayStation account. 
Retrieve all the data that you have deleted recently. Go to "Settings" then to "Application saved data management" click on "Saved data in online storage" and download your data.
Let us know which one method helped you. Don't forget to comment your thoughts. Thank you!