Is "NP-34954-5 Error Code on PS4" bothering you like many other players? Keep reading this guide to learn about it and fix it.
The error says "An error has occurred" which usually indicates a failure to establish a connection to your console with the PlayStation Network (PSN). In general, users are facing this error when they are trying to play digital games on PS4. However, the error can also activate when a user tries to activate or deactivate my PlayStation as "Primary." 
Users have reported that they are seeing this error even though they have a good/stable internet connection and access to the PlayStation Store.
This guide will show you the methods that can fix this error code quickly.
How to Fix PS4 Error Code NP-34954-5?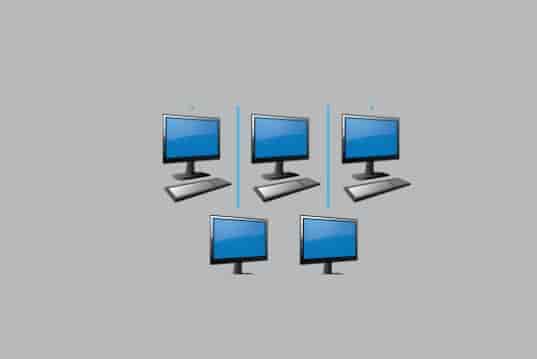 Firstly, restart everything (your internet device and PS4 Console), and then, deactivate all other consoles linked to your account. 
If this doesn't work, switch to another internet or change your Primary DNS to 1.1.1.1 and Secondary DNS to 1.0.0.1.
Fix 1. Restart Your Console and Router
Restarting your console and router may fix temporary connectivity issues. So, do this and see if the error is gone or not.
Restart your router: power off the route/modem and unplug it from all the attached cables and power points. Rest for 40 seconds at least and then connect wires/cables and turn the router On.
Restart your console: press and hold the power button on your PS4 console until it beeps twice. Select "Restart PS4."
Fix 2. Switch Your Internet (Use Mobile Hotspot)
Switching to another internet may resolve the error as the root cause is a connectivity issue. If you have another Wi-Fi network, use it, and if you don't have one, use your mobile hotspot.
Turn on Hotspot on your phone (Android/iOS).
Go to PS4's settings menu > Network > Set Up Internet Connection.
Select "Use Wi-Fi" and your mobile hotspot's name will appear. Select it.
Now, go to Settings > Account Management > Activate as Your Primary PS4.
Reconnect to your previous Wi-Fi.
Fix 3. Deactivate all other consoles linked to your account
Sign in to your account.
Click on your profile picture and go to "Account Settings."
Now, select "Device management."
Select "PlayStation Consoles" and then select "Deactivate All Devices."
Go back to Settings and then Account Management and then select "Activate as Your Primary PS4."
Fix 4. Change The DNS Records
Open the "Settings" menu on your PS4 console and then go to Network > Set Up Internet Connection.
Select "Wi-Fi or LAN."
Select "Custom" IP address settings.
DHCP Host Name: Do Not Specify.
DNS settings: Manual.
Now, change Primary DNS: 1.1.1.1, and Secondary DNS: 1.0.0.1.
If these DNS records are not working, set 8.8.8.8 as your Primary DNS and 8.8.4.4 as your Secondary DNS.
Fix 5. Seek Assistance From Support
Contact support members to tell them the exact issue and get a proper resolution on it.