Is Apex Legends Error Code 291 stopping you to play your game? Are you looking for ways that can fix this error for you? You are at the right place to get the simple steps or ways that can resolve this error and get back to you in your gaming.
This error is appearing on the 'Apex legend Mobile' which Respawn Entertainment (EA) had launched as the name of 'Apex Legends battle royale game' for the mobile platform.' So you can also name this error- 'Apex Legends Mobile error 291.'
This error code may exactly appear as follows:
"You are not licensed to play. To join the game, you will need to download and install the app from Google Play. Error code:291."
Let's know what could be the causes and solutions points for this error code.
Causes of Getting Apex Legends Error Code 291
If you are getting Apex Legends Error Code 291 then, there could be several causes like your internet is slow and unstable, the game cache or your device's cache has been corrupted, the platform is facing any server issue, an outdated version of the game, or the geolocation of your residence.
As the main cause of getting error code 291, a slow or unstable internet connection or the area of your residence- can be considered, or if you have downloaded the game's APK files from a non-trusted source. Apex legends Mobile has soft launched in only 10 countries including- Australia, New Zealand, Singapore, Malaysia, Philippines, Indonesia, Mexico, Peru, Argentina, and Colombia. So, if your area of residence does not belong to these countries, you may face the error code 291.
But, don't worry, if you are not live in these countries, even then you can easily fix this error code. We have mentioned the method below. Don't skip the end.
Related Posts:
Fix Connection error 237 Apex Legends.
List of Apex Legends Mobile Beta Errors and their Solutions
How to Fix Apex Legends Error Code 291?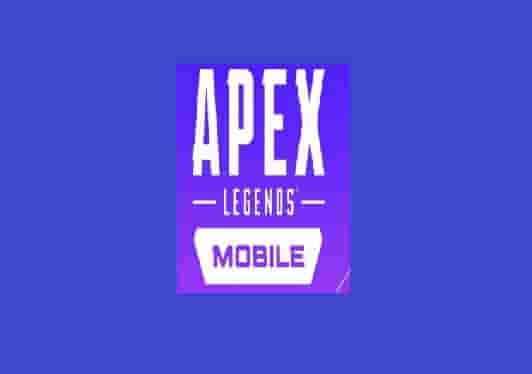 Check your Internet Connection
As the first resort, you should check your internet as it may be slow or unstable. Your internet connection must be strong and stable to play the Apex legends mobile game without any interruption.
If you are facing an issue with your mobile data, switch to Wifi or Vice-Versa. 
You should also restart your internet devices such as your modem or router. This may help in boosting the speed slightly, and this also provides a fresh connection with your device.
Check Server Status
The game server may get down or temporarily closed due to some maintenance work or high traffic. In this situation, you will not be able to play the game. 
So, check the server status of Apex Legends Mobile in your area, and see if this is happening really or not.
If yes, wait and try after some time, when the servers are back to work.
Clear Cache
Rarely, but happen, the game cache or your device's cache may get corrupted. This can lead to an error like 291. 
So, if you are facing this error code, it's time to clear the game cache and your device's cache as well.
On your mobile, go to the settings then visit the Apps section.
Now, click on Manage apps and find Apx Legends Mobile.
You will see an option below-right of the screen- Clear Data.
Click on this option and select Clear cache and then, repeat the process and select clear data.
To clear your device cache, you can use the inbuilt cache cleaner app. Use this app and clear the cache of your device.
Install Latest Update
Check if Respawn Entertainment has launched any updates for the game. If yes, then the error might be due to the older version. 
Check and update the application so that the error code can be resolved.
Now, we are going to tell the last solution that is basically for those users who do not belong to the service country in which Apex Legends Mobile is available.
Use A Strong VPN
Many users who do not belong to the service country of Mobile Apex Legends, can try to use a strong VPN to resolve the error code 291. The code is an authorization error that generally appears when the platform detects that you are not eligible to use its services. 
So, in this case, if you are willing to play Apex Legends Mobile in your area even if it does not comes in the service countries, you have to use a strong VPN.
Conclusion
Apex Legends Error code 291 indicates an authorization issue that users may face when they belong to a non-service country or region. To fix this error code, check your internet connection, clear the app and your device cache & data, check server status, and use a strong VPN application or software. Additionally, you can try uninstalling and reinstalling the Apex legends Mobile so that the latest version of the application could be installed.