Are you trying to launch Roblox and getting error code 262? Keep reading this guide to fix it.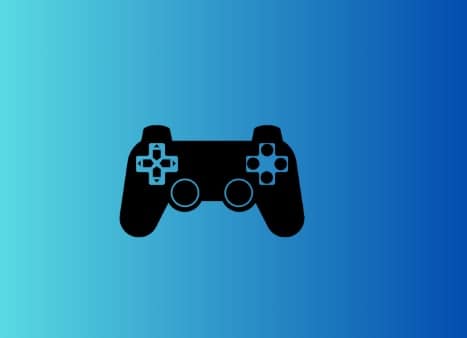 On Roblox, you can find various games developed by users and developers. Even you can create your own game (requires development skills).
While playing, you can earn Robux (a virtual in-game currency) and use this currency to purchase a lot of stuff. 
Users can face a lot of Roblox error codes, and 262 is just one of them. The full error code appears like this: "There was a problem sending data, please reconnect."
In this guide, you'll learn what this error code is and how to fix it to get back in the game.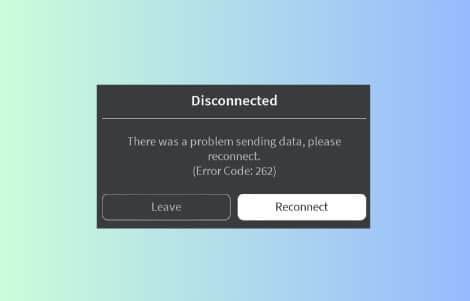 What is Roblox error code 262? What does it mean?
Roblox error code 262 means that due to disruption in the data transmission, there's a network connectivity issue between your device and the Roblox servers.
The error code generally appears when the connection between your game session and the Roblox servers is lost.
Server-side issues, corrupted file data, or an outdated version of the Roblox can cause this error.
If the Roblox servers are down, you'll need to wait for servers to come up. Once the server is up and running, try again.
Read– The Best methods to check Roblox Server Status
Fix Roblox Error Code 262
To fix this error, try clearing your browser's cache. Additionally, clean up the corrupted data files from the "%localappdata%" folder.
If this doesn't work, run Roblox as administrator (Windows) and try reinstalling Roblox.
Clear the Browser's cache and corrupted data files
To clear your browser's (Chrome) cache, press the Ctrl+Shift+Delete keys simultaneously. From the Advanced section, select the time range as "All time" and check the "Browsing history", "Cookies and other site data", and "Cached images and files" boxes. Click on "Clear Data."
To delete Roblox's corrupted data file, open the run dialog box and type "%localappdata%" in the search, and hit the enter button on your keyboard. Next, click on the Temp folder and delete the Roblox folder.
Run Roblox as administrator (Windows)
Look for the Roblox Player and right-click on it.
Select "Properties" and then the "Compatibility" option.
Choose "Run this program as an administrator."
Click on "Apply."
Tip: Know How to Create an Administrator Account in Windows 10.
Reinstall Roblox
Select "Uninstall a Program."
Search for Roblox and right-click on it to select "Uninstall."
Open Microsoft Store and search for Roblox.
Reinstall Roblox and log in to your Roblox account to play games.
Tip: Know How to reinstall the Microsoft Store If there is any issue.
We hope this guide helped you. Otherwise, you can contact Roblox support for help.