Roblox is very popular, and we think there is no need to explain this platform- as if you are a game lover, you would already know how popular this platform is. Today we are going to discuss the Roblox error codes and their solutions. Yes, you heard right, this guide is not about a single Roblox error but, there would be a list of errors, including their solutions.
As popular as the Roblox gaming platform is, many errors that the users face on the daily basis on it. If you are a game lover then, you would know very well how irritating to get an error while you are just trying to play a game or you are in a game. 
That's why we have decided to provide a list of Roblox error codes- so that you can get a solution for the error code that you are getting on Roblox.
We have divided the Roblox errors into two forms one is Textual errors, and the second one is game client errors.
Roblox Textual Errors or Roblox Website Errors
In this segment, we will explain errors that contain the textual format and appears when- users try to use the Roblox.
Roblox ERR_TOO_MANY_REDIRECTS
Roblox ERR_TOO_MANY_REDIRECTS usually indicates that the data stored on your system need to refresh. To fix this error message, try to clear your browser's cache files and cookies data, and then- refresh the page. Additionally, you can try logging into the incognito window. You can also use a hard VPN.
Roblox Down for Maintenance
It is mentioned in the error message that the Roblox server is down for maintenance purposes. This can be said that the error message indicates that the user should wait until the maintenance work is in progress. To verify this message, the user can check the Roblox Server Status and keep ayes on all the social channels of Roblox for the update.
Roblox won't update Android
Just clear the cache and cookies data of your browser if Roblox won't update and then, open Roblox and try sign in to your Roblox account. Doing this should start the updation process.
If this issue is appearing on your Mac or Windows PC, here is the complete guide on these:
Roblox was not able to update on Windows 10? How to fix it?
Roblox was not able to update on Mac? How to fix It?
Roblox Error- Not Updating Avatar 
This error message usually appears when a user is trying to wear a skin or hat that has been sold out, deleted, or limited. Depending on the number of unavailable items, the outfit number can vary.
Something went wrong: Roblox
The exact error message seems like this- "Error | An unexpected error occurred. Please try again later." This can be easily fixed by accessing the settings and clearing the cache files. After that restarting the device should be done to check if the error message has been gone or not.
Roblox is Not compatible with the Device
The compatibility issue arises when the system on which you want to install and use Roblox, does not meet the requirements. So, check whether your device has the minimum requirements asked by Roblox to run it smoothly or not.
Client Crash: Roblox
Users may face this error message if the Roblox client has crashed, runs out of memory, experiencing excessive lag, or when the player joins with an exploit. To fix this error just try reinstalling the client.
Roblox Error Codes: Game Client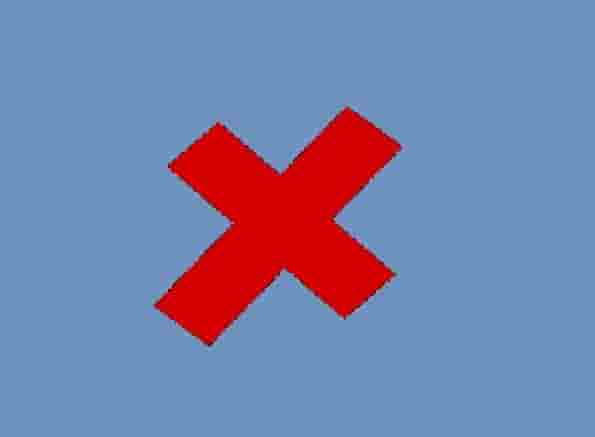 Roblox Error Code 17
This error code usually appears when the session has expired. To fix this issue, just try to verify the website blocks on your browser, or you can refresh the page and try again.
Roblox Error Code 142
Error code 142 on Roblox is an indication of a server-side issue, which means if this error is appearing on your screen, the Roblox Server is having any issue. Wait until the servers are up and running smoothly.
Roblox Error Code 148
Getting Roblox Error code 148 usually means that either the servers of the Roblox are down or some maintenance work on the platform is undergoing. To fix this error, wait for some time or you can uninstall the game and reinstall it again.
Roblox Error Code 260
Error code 260 on Roblox typically indicates that the platform's servers are temporarily busy or unavailable. This error code appears when the servers are shut down for some time due to the maintenance work or some internal connection problem is there with your IP and the Roblox servers.
How to Fix Roblox Error Code 260?
To fix this error code these are some acts that you have to do:
1. Update your Default Browser.
2. Run Windows Compatibility Troubleshooter.
3. Turn off Windows Firewall.
4. Disable your browser Extension.
5. Try Port Forwarding.
6. Disable Antivirus Software.
7. Disable VPN Software.
8. Check Packet Losses.
9. Uninstall and Reinstall ROBLOX.
Roblox Error Code 261
As a user, if you are facing the Roblox Error Code 261, this means there is a problem with the Roblox Server. This error code appears when the Roblox server is unable to send feedback on the data request. A poor or unstable internet connection could also be responsible for this error. 
How do I fix Roblox Error Code 261?
To fix this error code, follow these instructions:
Check your internet connection.
If the server issue is happening, wait for some time and retry. 
Roblox Error Code 262
Error code 262 on Roblox generally appears when there is a problem in connectivity. There are other reasons too: If the loading screen is taking too much time, if you have slow internet, a proxy is enabled, an antivirus is installed, the game or some game files are corrupted, or the firewall has blocked Roblox or the Roblox game. 
To resolve this error code:
Run Windows compatibility troubleshooter.
Disable Extensions that you have installed.
Roblox Error Code 268
This error code is another server-side issue-related error. Error code 268 on Roblox appears when there is a temporary shutdown with the Roblox server or due to some maintenance work the server has been paused for some time. Wait for some time and retry and see if the issue has been fixed or not.
Roblox Error Code 271
Error code 271 on Roblox may appear due to three possible reasons: when all players on the server were inactive at the same time, players trying to join the server when the server is attempting to shut down, and the third one is when an old version of inactive players issue has happened.
Roblox Error Code 272
Error code 272 on Roblox appears when users use exploits in the game that they are playing. In other words, the error code 272 is an indication that the game has detected some cheating or exploit activity with your Roblox account. 
To FIx this error:
Uninstall exploit if you are using any.
Uninstall and reinstall Roblox.
Roblox Error Code 272 on iPad
If you are getting the error code 272 on your iPad then, force close the Roblox app, reboot your iPad device and if this does not help, uninstall and reinstall Roblox to fix this error.
Roblox Error Code 278
Roblox Error Code 278 usually appears when the game that you are trying to play is on idle mode for more than 20 minutes. This means if you have left the game for more than 20 minutes and try to resume the game, you may face the error code 278.
Some Other Roblox Error Codes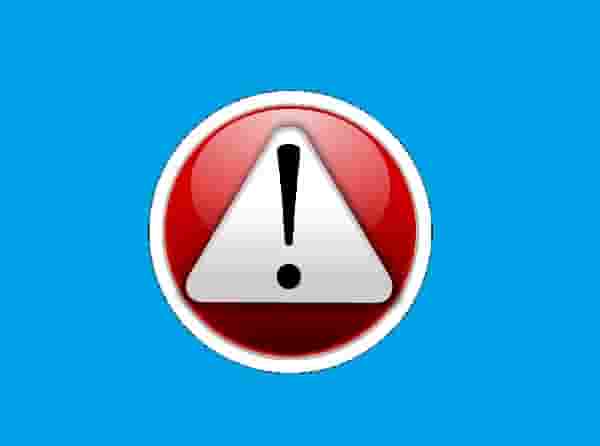 Roblox Error Code 285
Roblox Error Code 285 is an indication of the issue with the system functionality on which, you are using Roblox. If you have recently installed or uninstalled something on your system then, this may lead to an invalid entry to the system element. As a result, you may face this error code. 
To fix this error code you have to perform a clean boot of your system or clear the residual files of the uninstalled app or software. If the error has started to occur after installing software or application, then, uninstall it and perform a clean boot, and then, reinstall it again.
Roblox Error Code 400
Roblox Error Code 400: Bad request means your request to the Roblox server has an issue. Chahe, URL, Cookies, Server issue, and poor internet connection could be admitted as the main cause of getting this error. Additionally, many other reasons could also cause this error.
To fix this error: 
Check and Reset your Internet Connection.
Check your Firewall Settings or disable it.
Clear your Cache and Cookies.
Check if there is a Server Maintenance or server outage.
Uninstall and Reinstall Roblox.
Roblox Error Code 500
Error code 500 on Roblox means the server-side issue has happened. This means there is an internal server issue and there is no fault from your side. To resolve this issue, you can only wait for the time until the server issue has not been resolved from Roblox's end.
Roblox Error Code 404
This error code means that the access of the page that you are trying to, has been blocked or that page has been removed. 
Roblox Error code 805
This error code relates to the server issue that can be fixed by retrying or waiting for some time and retrying again. 
Note: If you are looking for an error code that is not mentioned in this guide then, read another list of Roblox Error Codes. Or if you have questions like- Why do I keep getting an error message on Roblox? Read this guide.
Final Words
We have included many Roblox error Codes in this guide but, if we have left any that you are encountering, please tell us in the comment section. We will include that error and the solution to that too. So, We are hoping that this guide will prove a fruitful asset for you. Also, tell us which error was appearing on your screen and what steps you were done to fix that.