EA (Electronic Arts) is a company that has developed a lot of games, and they are quite popular among gamers. Sims 4 is one of those games, which is a social simulation game launched in 2014. If you play this game then, you must have seen an elusive error that is- Sims 4 error code 811. 
Well if you type this error code in the search engine, you would not see a lot of information available on this. Now, you can see all the possible information related to this error on this page. 
What does Error Code 811 on Sims 4 Indicate?
The full error message seems like- "The game failed to load. Error Code: 811. It is recommended that you relaunch the game." This error code usually indicates that a few game files have failed to load properly. Users see this error code when they click on the household or an empty lot, and instead of loading, it freezes and triggers the error. Additionally, when users try again, they see an endless loading screen: means the screen gets stuck on that page.
What Actions Will Required to fix this error?
Do you know this error code can be easily fixed by doing some simple acts? Which actions? Let's talk one by one.
Check for your Computer's Update
Yes, this is the first action that you should do. An up-to-date computer helps to play a bug-free game season. If you use Windows 10 then, you will need to check for its latest update, and if available, install it. Whatever the OS you use, just keep it up to date to play the game without any hurdle.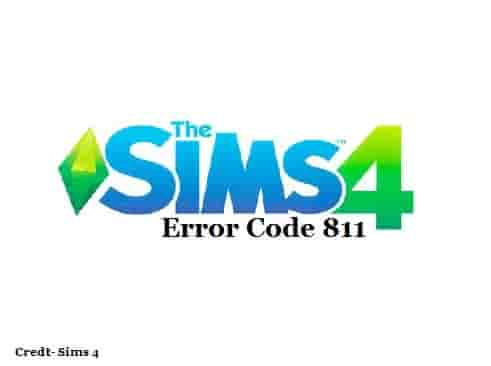 Check For the Graphic Card Driver's Update
The second thing or action is to check your graphic card driver's update. Most users use the Nvidia Graphic card, so check if any update is available for that and make sure it is up to date.
Update the Game: If Available
Sometimes, the game itself launches updates to fix many bugs and issues or to improve some features in the game. Make sure you have installed the latest version of the game and if you are using an older one, update it to the latest one and check the status of the error.
Disable not actively used programs
Background programs may create conflict with some of the game files and stop running properly. So, try to disable the programs that you are not using and check if this helps. Disabling the background programs is easy to perform with the help of the Task Manager.
Disable Antivirus Software
The most common background application that can create a conflict or block some game files is Antivirus software. Generally, all users use antivirus software to protect their PCs from viruses ad malicious files. If you have any, disable it and relaunch the game to check the status of the error code.
Take Help from these guides:
How to Disable Antivirus software on Windows 10
How to Disable Antivirus Software on MAC
Repair The Game
Performing a game repair helps to clean the corrupted or the files that are not properly installed or saved. This can be proved as the best action to fix the Sims 4 error code 811. Just go to your game library and right-click on the Sims 4 and select the Repair option. Once the process is completed, check if the error code has not appeared again. 
Remove Mods
Move your mods folder to the desktop and check if this simple task helps to fix the problem. Usually, when a user uses mods, they quickly become outdated as the new Sims 4 update is rolled out. So, removing the mods can be an easy method to rectify the issue.
We really hope that one of the discussed methods helped you to resolve the Sims 4 error code 811. Elsewise, you can comment us if you have got any other solution.