Description: Amazon Prime Video error code 9074
Amazon Prime Video error code 9074 indicates an issue connecting your device to the Amazon Server, as a result, users can't access any Amazon Prime content on their devices. Generally, users may face this error code due to server intensity, cache files, Proxy servers, or poor internet. This error code can appear on any device including, Roku TV, Fire TV, Samsung TV, and LG TV.
So, whatever the cause and device are, you can easily fix this error but, you have to check all possible causes one by one. Don't worry, this is not so tough to do. 
How to Fix Error Code 9074 on Amazon Prime Video?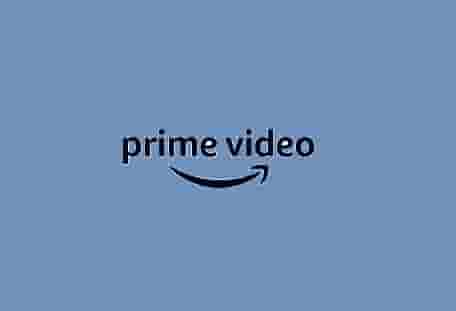 Quick steps to do to fix the Amazon prime error code 9074 on the devices like Roku TV, Fire TV, Samsung, and LG TV:
Check whether the Amazon prime server is down.
Deregister and Re-register your device from Amazon prime.
Uninstall and Reinstall the application.
So, you just have to follow these quick actions, and in detail, these actions are mentioned below.
Check Amazon prime Server
The best way to check the Amazon Prime server issue is to go to Downdtector and check if the users are reporting issues on this page. If yes, then it is clear that the issue is from the amazon side, not from you, wait until they resolve it, and then start streaming.
Power Cycle Your Device
Why power cycling? This is because when you do it, your device takes a fresh start that helps to prevent small glitches. So doing a fresh restart of your device from the beginning is good to fix the error code. Whatever your device is, this will help.
So, just unplug your device whether it is Roku TV, Fire Stick, a smart TV or you are using a web browser, then replug it after waiting for at least 2 to 3 minutes. Now, check the presence of the error code by streaming again.
Additionally, do a power cycle to your router device too. The same process has to be done with this device too.
De-register and Re-resister your Device from Amazon
If there is any issue with your account settings with your device from Amazon, deregistering and registering will help in this case. 
Click on the sign-in and enter the credentials and log in.
Next, click on the "account" then "Manage content and devices."
Now, under the Devices section, you will find your registered devices.
Click on the three dots next to your device and select Deregister option.
Confirm by clicking on the deregister option again.
Now, open your device and search amazon prime and reregister it again.
Disable Proxy Server 
Amazon prohibits proxy servers, so if you have any, please disable it and restart your device, and check if the error code is gone. A proxy server may create with the Amazon Prime application settings, so disabling them may help.
Uninstall and Reinstall the application
Uninstalling and reinstalling might help to fix the Amazon Prime Video error code 9074. This often helps on any device like, if your device is Roku, Fire Stick, or a smart TV. So, try this action as the last one. 
If neither the last one nor any actions help, you may contact Amazon prime Support for better assistance.
Related Guides:

Amazon Prime Error Code 9912

Amazon Prime Error Code 9345

Playback_Renderer_Error on Amazon Prime

Amazon Prime Error Code 3565