Microsoft teams stand as one of the best and Free Video Conferencing Apps in 2021. This application or software allows users to access many features including Together Mode for free, and this makes it very useful and popular among all. But, Some users are complaining that Together Mode Not Available in Microsoft Teams.
So, if you are getting the same issue then, here is, what to do to solve this problem.
Check out our list of Best Video Conferencing Apps For Linux.
Things to do if Together Mode Not Available in Microsoft Teams
Maybe sometimes, this together mode not available on your MS team's account. In this situation, you should do these things step by step.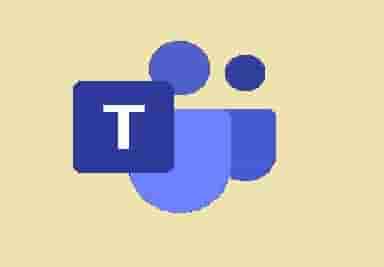 Check the Number of Cameras that are ON
For the users who don't know that there is a restriction to streaming video content on MS Teams, this is very important to know that only 5 or more participants can use this feature if they are streaming video content. So, if you want to fix Together Mode Not Available in Microsoft Teams then, you need to check first that 5 or more than 5 participants have ON their cameras. You can understand this by this example:
If  20 people or participants are attending any meeting and only 4 people of them have their camera on. In this case, they can't use the together mode. 
Clear The Application Cache
Clearing the application cache files can fix the issue if you are not able to see the together mode on your system. 
Type %appdata%\Microsoft\Teams in the search bar and press Enter button.
Now, select all files using the Windows Keyboard Shortcuts and then delete them all.
Next, restart your computer and see if you can see the option Together mode.
Turn ON New Meeting Experience
Log in to your MS team's Account and go to settings.
Click on the General option.
You will see a list appearing on the right side of the screen. 
Find the Turn On New Meeting Experience option and check the box in front of this option.
Reinstall The Application
If you are using an outdated or very old version or you didn't update it then you may not able to see the together mode. So, make sure you are using an updated version, or if not then, you should reinstall the application, and it will automatically install its newest version.
Hopefully, now you have seen together mode, and also, you have got a solution to Together Mode Not Available in Microsoft Teams.
Don't Forget to Fix these MS Teams Errors

Microsoft Teams Error caa70007

How to Fix Microsoft Teams Error 0xcaa80000

Microsoft Teams Error caa70004

Microsoft Teams Error caa2000b