Many steam users are getting Steam Error Code 118 on their steam account when they are going to play any game on it. If you too getting error code 188 on steam, then read this tutorial to resolve this issue.
Users are getting irritated as they are not able to access the game library or the store. But, hopefully, here are some workarounds that can help you to fix this error code.
What does Steam Error Code 118 Indicate?
Steam Error Code 118 indicates a connection hindrance between the Steam server and the user. This error code may associate with the message- "Unable to connect to the server. the server may be offline, or you may not be connected to the internet." Checking your firewall settings and internet connection could resolve this error code instantly. Sometimes, this error code can appear also if the steam server is down.
How to Fix Steam Error Code 118
As this is a connection error code, this can be resolved by following these workarounds:
Check Internet Connection.
Check if the Steam server is down.
Scan for bugs in your PC and Fix them.
Enable steam from firewall settings.
Close all third-party background programs.
This is a quick overview of the workarounds. Below we are going to explain them all.
Check Internet Connection
First of all, you should check your internet connection to fix Steam Error Code 118. In most cases, users are getting this error code due to their poor internet connections. Restart your router by removing all the power cables and inserting them back. 
Check Your Internet Speed
If speed is very bad then, this can be the most probable reason behind the error code 118 on steam. In this case, you should contact your operator to help and resolve the speed issue of your internet.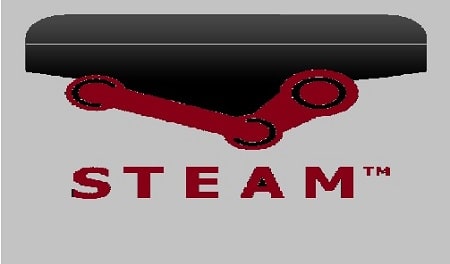 Check If the Steam Server is Down
Sometimes, connection errors may throw from the steam end due to the server intensity or any other server-related issue. You can check the server status of steam by visiting the link given below.
If the reason is a down server-status then, you should wait until the developers fix it.
Scan for Bugs in Your PC
Many PC bugs may also cause the Steam Error Code 118 as bugs may prevent the steam to perform normally. So, you should scan your PC to find viruses and bugs and fix them instantly so that they can harm anything else.
Recommendation:

Restoro PC repair tool is one of the trusted tools from all over the world that scan your PC with a single click and find out all the bugs and errors on it. You can fix all bugs and errors in bulk using this awesome tool. Get this tool with our reference will earn us a little amount that will help us to run this blog.
You can also use Windows Defender to run a scan, but sometimes this fails to detect the virus or bugs, but not always. 
Type Windows Defender in the search box and hit the Enter button.
Select the Full option and click on the scan now button to start the scan.
After completing the process, if any bugs, viruses, or malware are found, follow the instructions and fix them.
Note: You can also go with our recommended tool to find the various Bugs and errors on your PC.
Enable Steam from the Firewall Settings if it is Blocked
Sometimes, the firewall blocked the steam and prevents it to perform normally, as a result, you can face the Steam Error Code 118 on your screen. So, make sure the firewall allows the steam software if you want to prevent this error code.
Type- control firewall.cpl in the search area and hit the Enter or OK button.
Now, click on the link- Allow and app or feature through Windows Firewall link from the left side of the screen.
A list of all applications will open, now click on the Change settings button and give permission to the steam from here by clicking public and private both checkboxes. 
Close all third-party background programs to fix Steam Error Code 118
Some third-party software or programs may create conflict with Steam. So you should close them all if you are getting error code 118 steam on your screen. Here is how you can close these third party application:
Open Cortana and type System Configuration in the search bar and hit enter button.
Or you can go with the Run Dialog box too, type msconfig in the search bar, and hit the ok button.
Now, uncheck the Hide all Microsoft Services option under the services section and click on Disable all button.
Click on the Startup section and then click on the Open Task Manager link.
Now, select one by one application and click on the Disable Button until all applications have finished.
Note: You can do a vise a versa action to re-enable all the applications.
Check if the error code is still persist or not.
Hope the error code 118 on steam has been fixed now, if you are still getting this error code then you can contact steam support the error must be from their end.
Related:

How to fix the "Not Enough Disk Space" error in Steam

Steam error code 53

Steam Error e502 l3