Think that you are invited to take an urgent meeting on Microsoft Teams, and you are supposed to take that immediately, and you find an error. This will be very irritating for anyone. Users are getting Microsoft Teams Error Code CAA301F7 when they are going to involve in a meeting. This error code is preventing them from sign in. 
Today, in this tutorial, we will involve some simple methods to fix this unusual error code. You can avail these methods to get rid of this error code from your screen.
What is Microsoft Teams Error Code CAA301F7?
Microsoft Teams Error Code CAA301F7 is a sign-in error and possibly can appear due to corrupted cache files, corrupted login data, and poor internet. In addition, this may also trigger if some of the application files have been blocked by antivirus software or a firewall. 
Instant Solution: Use the web app as this rarely happens that the web app has a sign-in issue. So if you want to attend the meeting instantly, you should try to join it on the Microsoft Teams web app.
Sign-in errors can be appeared due to many reasons, and a fixed cause can not be predicted. Conclusively, you have to check all the mentioned methods by performing them all, step by step, until the error code is not fixed.
How to Fix Microsoft Teams Error Code CAA301F7?
Disable Antivirus software and Firewall Temporarily
We are telling temporarily because sometimes antivirus software or firewall may block some app files as a result, an error code may appear. After taking the meeting you can enable it again.
Read: How to Disable an AntiVirus Software
Clear The Application Cache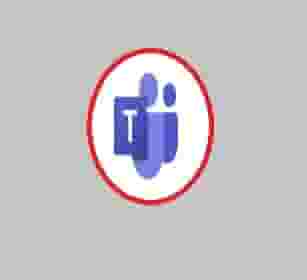 In most cases, corrupted cache files can be mediators to display an error code. So, clearing your MS Teams cache files can be the most suitable method to fix Microsoft Teams Error Code CAA301F7. 
Now, delete all the files presented in the Teams folder using Keyboard Shortcuts. 
Next, Restart the application and try to sign in again, and see if the error code has been flown away.
In addition, clear the Teams Login Information too.
Type credential manager in the windows search bar and double click on the result that appeared first.
Select Windows Credentials and navigate Teams Login data.
Now, there can be more than one entry, select all and remove.
Launch The application with Admin Rights
Right-click on the Teams icon and select Properties from the list that appeared.
Now, click on the Compatibility section.
Now, tick the box with text associated with it- "Run this program in compatibility mode" and select your Windows OS.
After that, scroll down and under Settings, mark the checkbox with the text- "Run this program as an administrator".
Now, Save all the settings and re-launch the Teams.
Reinstall The Application
Finally, if the issue becomes the same, you can uninstall the MS Teams and reinstall it again. Now, it will install the latest and updated version, in that, request an error, will be null. 
Conclusion
Microsoft Teams Error Code CAA301F7 indicates a login issue that can be fixed by disabling the antivirus software, firewall and clearing the application cache files. In addition, to fix this error code, you should run the application in compatibility mode with admin privileges.
Fix Other MS Teams Error:

Microsoft Teams Error caa70007

Microsoft Teams Error 0xcaa80000

Together Mode Not Available in Microsoft Teams

Microsoft Teams Error caa70004

Microsoft Teams Error caa2000b