Many amazon prime users are getting an error code 1044 on their screens. Usually, this error code indicates a VPN issue but, some users, who are not using any VPN are also getting the same error code. 
Now, the important question is what this error code actually means, and when does it appear. Off course users also want the solutions to fix it. This guide includes all these things. So let's begin to understand all about this error code.
What does Error Code 1044 indicate on Amazon Prime?
Error Code 1044 on Amazon Prime indicates detection of a blocked IP address, which generally means that Amazon is considering your IP as blocked. In addition, if amazon detects any VPN IP address, you may face this error code. Basically, Amazon uses a strong Anti-VPN software to detect VPN IPs and doesn't like anything that is being used to hide your actual location.
How to Fix Amazon Prime Error Code 1044?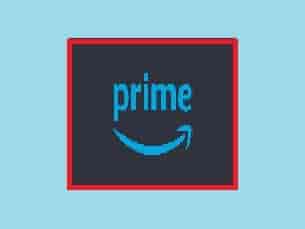 Amazon strictly doesn't want VPN IPs for security reasons. Basically, VPN software or extensions may hide your actual location. So, first of all, if you are using any, you should disable it while you are accessing Amazon's content. After disabling, you can try to open amazon again, and probably the error has been fixed now.
Now, this is not quite easy to understand for those people who are not using any VPN. So, if you are getting this error code on your screen and you are not a VPN user then follow these steps:
There is much chance that your AFTR-Gateway of ISP has been blacklisted.
In this situation, Amazon may consider that you are using a VPN connection, and may throw an error code 1044.
Now, moving to a new IP will fix this issue.
Ask your Internet provider to give a new IP (If you are not a techy person).
Sometimes, just turning your modem or router completely OFF and then ON, may also help in fixing the error code. So, you can try this too.
Frequently Asked Questions (FAQ)
Why does Amazon block VPN?
Amazon stores some personal data such as interest, geolocation, etc to use it to provide more relevant results to its users. If users use a VPN that may hide their geolocation and other data's that Amazon doesn't want. That's why Amazon does block VPN connections. 
Does Amazon Prime block VPN users?
The answer is Yes. But, only those users, whose IP address belongs to a VPN or Proxy and can't be clear to Amazon.
Related Articles:

Amazon Fire Stick Error Code 8056

Amazon Prime Error Code 1061

Fix Amazon Fire Stick Error Code 7136

Amazon Prime Error Code 3565