Amazon Fire Stick Error Code 7136 is bothering many users as this error code is preventing them to stream their selected videos. Although there is no official announcement of this error code is available, we have mentioned some useful methods that helped many users to resolve this issue from their screens.
If you are getting this, you can try these actions and get a satisfactory solution. Let's start troubleshooting this random error code.
What is Amazon Fire Stick Error Code 7136?
Amazon Fire Stick Error Code 7136 usually occurs when users try to play anything on their Fire TV and may be associated with the message- "There's a problem playing the video you selected." Many users have fixed this issue by clearing the application cache, restarting their router, Fire TV box. Additionally, some users fixed this error code by updating their Fire OS, completely resetting their Fire TV.
How to Fix Amazon Fire Stick Error Code 7136?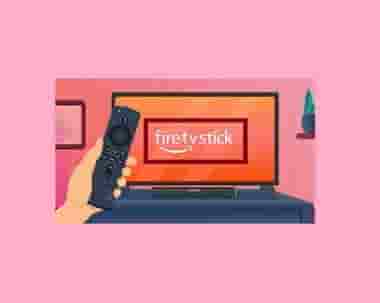 These actions should you do that may help to fix the error code:
Power Cycle your TV
Remove all the power sources connected to your TV and wait for at least 60 seconds. Now, plug all the wires and connections again and turn ON your TV. Check if the issue has been gone or not. This helped a user, so we are hoping this will work for you as well.
Restart Your Fire TV
If the above method got waisted for you, try to Restart your Fire TV. To do this just Go to Settings > My Fire TV,  and then select Restart. After doing this action, check if the issue has been resolved or still appearing.
Clearing Application cache data
Clearing the application cache helped a user to fix this issue, you can too, try this action. Just go to the settings > applications and then select the "manage installed applications" option. From here, select Prime Video and then clear cache, additionally click on data  (you may need to hit this twice). Hope this will have helped you.
Check for an update
This might be possible that your Fire OS needs to be updated. To check just go to Settings > My Fire TV > About and then select the "Check for Updates" option. If it is available, update it. After completing the updation, restart your Fire TV and check if the issue has been resolved.
Factory Reset your Fire TV and Router
This action should be tried in the last, as you will lose all your logins and applications, that's why we have put this in the last. 
To factory reset your Fire TV device follow these steps:
If you have inserted an external storage device into your TV, safely eject that.
Now, Press and hold the Back button and the navigation circle button consecutively for 10 seconds.
Next, Go to your TV screen and select continue or cancel the factory reset. If you don't select any, the device resets automatically after some seconds.
Try to Open Amazon on another Device
Some users mentioned that they can access amazon prime content when they are opening it on another device such as Laptop and computer.
If still, the error code is appearing, you are free to ask Amazon Support.
Related Articles:

Amazon Prime Error Code 1061

Amazon Prime Error Code 4091

Fix Amazon Prime Error Code 6085 or 6084