This guide is for those users who are getting Amazon Prime Error Code 1061 on their devices. Most people use this wonderful streaming platform to watch their favorite movies, and shows but sometimes, it happens that they may face an error on their screens. So if you are one of them, who is getting this error code, then read this tutorial, and we are sure, that this will help you to resolve this.
You can read our guide on Amazon Prime Error Code 3565, which is a purchase error.
What does Amazon Prime Error Code 1061 indicates, and when appear?
Error Code 1061 on Amazon Prime indicates network connection issues; means it confers that the amazon prime server is unable to connect to your device due to a network hindrance. This error code usually seems to amazon firestick users.
Usually, this error code is appearing when users are trying to stream something on amazon firestick. But, sometimes, android users may also face this error code on their screens. Usually, restarting the internet devices may fix this error code, so you should also restart your's if you get this error code.
This guide is for both, fire stick users and android users as well.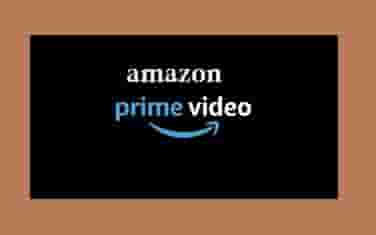 How to Fix Amazon Prime Error Code 1061
This error code denotes an internet connection issue so this can be resolved easily. Follow these steps to fix it:
Check Internet Connection
This error code may appear due to a weak or faulty internet connection. So, first of all, you should check your internet connection then, if the issue is still, go to the next step.
Restart your Amazon Fire Stick
Unplug all the power cables and wait for 30 seconds and then replug all. You can also restart your firestick using the menu. Go to settings and select my Fire TV and then click on the Restart.
Restart your Router
Restarting the router may boost the internet speed and make sure other devices with the router are not connected. Unplug your router, and plug all the power cables after 30 seconds.
Uninstall and Reinstall the Prime Video Application
You can choose this step if others will not help you to fix Amazon Prime Error Code 1061. Simply uninstall the application, and reinstall it again. Use your account credentials, and log in to your account, and start streaming your favorite show on it.
Amazon Prime Error Code 1061 on Android Devices
As we have told above that Amazon Error code 1061 May also appear on android devices, users can fix this error code by clearing the application cache and following the above steps.
To clear the application cache: Go to the Settings and click on Apps. Next, click on manage apps and search prime in the search bar and click on the application that appeared. 
Now, Click on the clear data option which is at the bottom right corner of the screen and select the clear all data option, and press the Ok button. That's it.
You can also checkout our guide on Amazon Prime Error Code 6085 or 6084.