Hulu app runs flawlessly on most popular smart TVs. Mostly, all digital devices that run on the internet use cache data. These cache data boost load speed and do other things to increase your internet experience. Cache data is a technical term and doubtlessly helps but may also cause some glitches sometimes. Like other devices, smart tv also uses cache data or app data to increase the load speed of the app. Somehow, if this data is causing some glitches then, clearing them from your TV may help. Today, you will learn How to Clear Hulu App Cache on LG TV.
Good news: you can use the methods mentioned in this guide for any of the application cache. 
What is Cache Data, and its function?
As we said above, this is technical terminology and use to store app data. Whenever you open an app on your device using the internet, this data helps to load that app fast. This data occupies space on your device, and sometimes, some corrupted data can also be stored. As a result, you can see some glitches on your device screen.
Like other applications, Hulu also uses cache data to improve its loading time on your devices like phones, PCs, and a Smart TV like LG. 
So, if you are an LG TV user and facing a glitch on your screen when accessing the Hulu content then, this guide is for you. You can flush this glitch by clearing the Hulu app cache from your LG TV. How? Let's explain.
How to Clear Hulu App Cache on LG TV?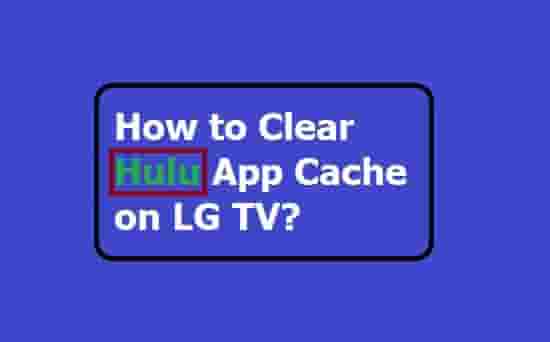 Clearing the Hulu App cache from your LG TV is a very simple process, but make sure the application is installed on your Tv. Now, follow these steps:
From the Home page screen, navigate the Apps icon and select settings.
Go to the Application manager option.
A list of all installed applications will display.
Select Hulu from the list.
Now, click on the Clear cache option. That's it.
Hulu app cache should be clear now from your LG Smart TV. 
Now, start the fresh launch of the application.
We hope, this guide helped you. Thanks…
Related:

Hulu Error Code RUNUNK13

How to Clear Hulu App Cache on Sony TV

Clear Hulu App Cache from Apple TV, Chrome, iOS(iPhone/iPad), Android, and on Fire TV

Hulu Error Code PDEV302