Google Meet Feature: Are you a Google Meet user? Its new feature may be quite useful to you. It allows you to blur your background during or before a video call on it. However, this feature is available for PCs and phones both but in this article, we are only going to discuss how to Blur the Background During Video calls on PC: Google Meet?
Also Read: How to Blur Background in Google Meet During Video Call on Phone
Why did Google Meet launch this Feature?
Google is one of the largest computer and technology companies in the world and is dedicated to delivering the most reliable features to its users. There are a lot of products delivered by this company to its users for free in the past years. Google believes to make its products more user-friendly and useful for its all users. 
Google Meet is one of Google's products that can be used for free. Believing in useful, Google meet included a blur background feature to make its user's calls more effective. When a user blurs his/her background, the main focus will increases on his/her face only that will increase the presence and attraction of that user.
Also Read: How to Fix You Can't Join this Video Call on Google Meet
How to Blur the Background During Video calls on PCs: Google Meet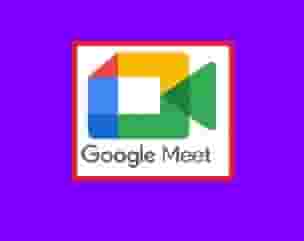 There are some requirements that you should check once before going to take an online video meeting or conference. Safari 10.1 to 11 and Chrome M84 and above are good to go.
On Mac
If you are using Google Meet on your Mac PC, then the following steps are mandatory to blur your background.
Three vertical dots are presented on your screen on the bottom-right corner of the screen, click on it.
A window will appear with multiple options, you have to select "Change Your Background."
Now, click on the Blur icon.
Note: Google Meet provides to change the background completely by applying templates. So, if you want to change your background completely, you can use this feature by scrolling down.
On Desktop or Laptop
During the meeting, look for the three vertical dots icon on your screen (Right below corner) and click on it.
A list of options will appear, click on the "Change Background" option. 
Now, your self-view image with multiple options will appear, click on the Blur icon (Two).
You will also see many templates here, if you wish to change your background, you can select any of these.