Google meet is one of the popular video conferencing app with the trust of Google itself. Millions of people are using Free Video Conferencing applications these days in 2021. In the race of best free applications for video conferencing, Google Meet has its position. Many users are using this application with satisfaction but, what if they don't know all its features? We are telling this because many users are searching on the internet How to Blur Background in Google Meet During Video Call on Phone. Yes, this will sound crazy but, it's true.
The good news is that this option is inbuilt in the Google Meet Application, which means you don't need to install a third-party application to do this.
Also, Read- Best Video Conferencing Apps For Linux
How to Blur Background in Google Meet During Video Call on Phone?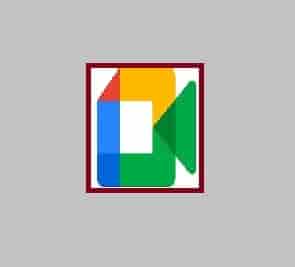 Google Meet has launched this amazing feature to diming the background lights so that the main focus will be on your face. A good number of users use this video conferencing app on their phones (Android and iOS). This is good news for users who were searching How to Blur Background in Google Meet During Video Call because from as of now, they can use this feature to make their online meetings and webinar more effective.
On Android Phone
Make sure you are using an updated version of android as it will prevent getting any compatibility issues. Now, we are assuming that everything is in order. Here's how you will do it.
During the Video Call, tap to open your video preview.
Now, a Blur icon will appear on your screen.
Click on this icon and that's it. Your background will be Blur now.
On iOS Phone (iPhone)
The process to get this feature on your iOS phone (such as iPhones) is the same as on Android phones. But, keep in mind that you are using an updated version so that any compatibility issue will not trigger during the call. 
What if the Google Meet Blur Background icon is Not Showing?
Requirements to get this icon is as follows:
Use a browser that can handle WebGL 2.0.
Make sure Hardware acceleration is enabled on your browser.
You are using the latest Chrome version (M84 or above).
Make sure these requirements are fulfilled to get the Blur icon on your phone and PCs.