Microsoft's OneDrive is not only for Windows users but also for Mac users. As usual, log in to your OneDrive account shouldn't take much time but, sometimes, it may. Many Mac users may get OneDrive Error Code 8004dec6 and can't log into their OneDrive account. What would you do if this error code stuck on your screen and doesn't allow you to sign in to your account (OneDrive)? Eagerly looking for the answer? Here is all that you need to know about this error code.
OneDrive Error Code 8004dec6 usually says that the application is unable to connect with the OnDrive server. Reason: corrupted cache files, corruption of some installed files, or sometimes, a third-party antivirus software. Debugging this error code is simple by clearing the corrupted cache files, removing Office for Mac activation files, and resetting the KeyChain. 
Also Read:

OneDrive Error Code 0x8004da9a

OneDrive Error Code 0x80070194

Fix OneDrive Error Code 0x8004de40

OneDrive Error Code 0x80040c97
Explained Steps To Fix OneDrive Error Code 8004dec6 on Mac
Quick steps are mentioned above but, without knowing explained step, debugging of the error may go incomplete. So, let's talk about these steps in detail.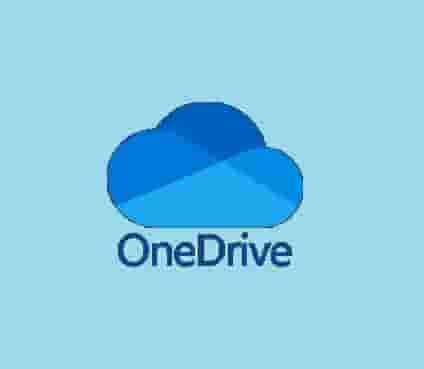 Do A Retry
As mentioned in the text when the error code appears, simply try after a few seconds. Make sure all the credentials you are entering are correct. If you have tried out many times and still getting the issue then, move on to the next step. 
Resetting KeyChain
To reset KeyChain, first of all completely close the OneDrive and also close all the running applications of Microsoft on your Mac. Now, follow these steps:
Launch the finder and go to the Application option.
Click on Utilities and then Keychain Access.
Now find out these two options and delete them: Microsoft Office Identities Cache 2 and Microsoft Office Identities Settings.
Also, check if any ADAL references are in the KeyChain and delete the respective entries.
Now, restart your Mac and check if you can log in to OneDrive without getting the error or not.
Remove Office Activation files
Disclaimer: Keep a backup of all the activation files as deleting or removing them will also delete your Outlook data.
Go to the Library and select Group Containers.
Select the following folders and drag them for trash:
                    UBF8T346G9.ms
                    UBF8T346G9.Office
                    UBF8T346G9.OfficeOsfWebHost
After this, restart your system and check if the sign-in issue has been fixed or not.
Delete Corrupted Cache Files
Clearing Corrupted cache files may solve the problem as these can interfere with the login process. Here are the steps: 
Launch the Finder and click on Go, and select the Go to Folder option.
Next, type ~/library/containers in the search area and press the Go button.
Look for the folder- com.microsoft.onedrive-mac and delete it. 
Now, restart the system and check the error status.
Disable Antivirus Software
Third-party antivirus software may block some application files, so disabling it temporarily may resolve the issue. If you don't know how to do it then, take the help of the explained guide on it.
How to Disable Antivirus Software on MAC [Explained]
Reset OneDrive
Completely Close the OneDrive application.
Access the Applications folder and select OneDrive.
Right-click on it and select Show Package Contents.
Access the contents and open the Resources Folder from here.
In the folder, double click on ResetOneDriveApp.command and reset will start.
Additionally, if you have a standalone OneDrive application then,
click on ResetOneDriveAppStandalone.command to reset it.
Now, relaunch the application and follow the instruction that appeared on your screen, and set up the app again.
OneDrive Error Code 8004dec6 on your Mac has been fixed now. If still having issues then, Uninstall and Reinstall the OneDrive should be your last option to fix it.