After upgrading from Windows 10 to Windows 11, users may face many issues in different-different software and applications. Microsoft's OneDrive is a file hosting service that also provides a synchronization service. But, what if this fails to install on your system after upgrading your OS? Don't worry, many users have the same issue and an error that is- OneDrive Error Code 0x80040c97. Let's see what you should do to fix this error code and this issue.
What is OneDrive Error Code 0x80040c97 and what can be its causes?
According to the error message- "OneDrive couldn't be installed", it is clear that the OneDrive Error Code 0x80040c97 is an installation error that can be caused due to corrupted setup files, windows registry, corrupted certificates, Windows firewall. Additionally, sometimes a third-party application can also play a role in getting this error code.
What actions could fix this error code?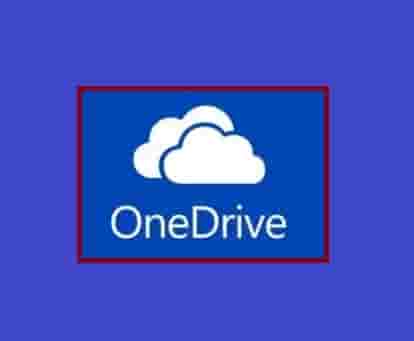 Here are the two best possible solutions to this error code. Let's start with the first and best helpful method that helped many users.
Terminate the Installation process and reinstall
Sometimes, when the installation process is stuck due to many reasons such as corrupted certification, corrupted files, or many more things but, the installation process still runs in the background. So, terminating the installation process from the background and installing again may help, as it helped many users.
Terminate the background process
Type Windows Powershell in the Windows search bar and hit the enter button.
Now, run PowerShell as an administrator (Right-click and select Run as administrator).
Next, type- taskkill /f /im OneDrive.exe in the Windows PowerShell and hit the enter button.
Uninstall from Control Panel
To ensure that no installation of OneDrive is present on your system:
Click on Uninstall programs.
Search for OneDrive and if it is available, click on it and select uninstall.
Now, the application has completely been removed from your system and its files also.
Next, restart your system to save all the changes have done by you.
Reinstall A fresh Copy of OneDrive
After ensuring that no installation is available on your system:
Click on Download and a fresh copy of OneDrive will start downloading.
Now, install the downloaded file.
Downgrade OneDrive to its previous version
If the above steps didn't help, maybe a compatibility issue is with the application and your system OS. Downgrading the OneDrive Application to its previous version may help, then. Recently (October 2021) OneDrive released its build. You can check by visiting this link. So, to downgrade its version, first terminate the background process and uninstall it completely. Now follow the below-mentioned steps:
Visit this webpage and translate it to English for better understanding.
Click on the see more option to expand it.
Download a previous version from here and download.
Now, install the downloaded version and check if the OneDrive Error Code 0x80040c97 has been gone or not, this time, it should be.
Next read:

OneDrive Error Code 0x8004da9a

Fix OneDrive Error Code 0x80070194

OneDrive Error Code 0x8004de40