Amazon Prime Error Code 9068 generally indicates geographical restrictions. However, this error code can appear on the screen of the users even in countries that are not restricted by Amazon. Device compatibility issue, Amazon server issue, or Corrupted software may cause this error. Additionally, an outdated version of the Amazon Prime video app may also cause this error.
If you have recently got this error code on your screen, worry not, you will get a satisfactory solution in this guide. Let's start working on this error code.
Also, Fix-

Amazon Prime Video error code 9074

Amazon Prime Error Code 9356

Playback_Renderer_Error on Amazon Prime

Amazon Fire Stick Error Code 7136

Amazon Fire Stick Error Code 8056
How to Fix Amazon Prime Error Code 9068?
There are some culprits that we have investigated as a reason for getting this error code. We will talk one by one.
Amazon Server
A massive amount of users have reported the error code 9068, and when they look for the server issue, they found it correct. If it happens, the issue is beyond your reach, you can't do anything except waiting.
You can only check whether many users are facing the same issue or not. Go to this page, and if the issue is in the Amazon Server, wait until they didn't fix it.
However, if you found no massive audience is facing the error, you can move to the next fix.
Remove Your Registered Device From Amazon and Re-Register it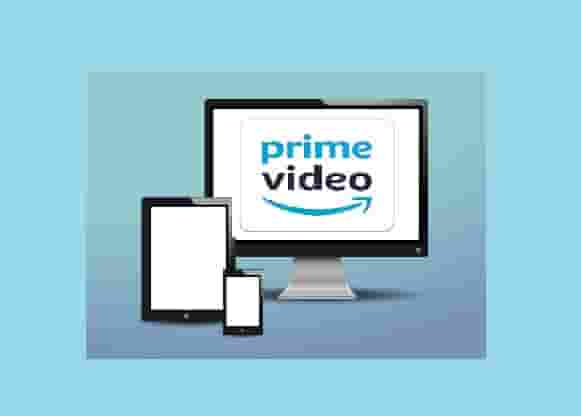 A bundle of users found that they have managed to fix the Amazon Prime Error Code 9068 by removing their device from Amazon and registering it again. Here, you can get all the steps to remove your device from Amazon and register it again.
Go to the Amazon Sign-In page, and use the same credentials to log in as you used to connect the Amazon Prime on your device.
When you sign in successfully, scroll down, and a section of registered devices will show.
Select your device on which the error code is appearing and click on the Deregister button. If a popup comes, click on Deregister to confirm.
Logout, and log in again.
Again come to the Registered Devices section, and this time, click on Register Your Device option.
Now, by entering your device details, complete the registration process.
Update your device as well as Amazon Application
Checking for an update for your device as well as for the Amazon Application will be a good choice. Sometimes, if any of them has an update, and you haven't installed it then, a conflict may appear. So, keep both your device and Amazon App up to date.
Use a Strong and Safe VPN client
Generally, Amazon Prime Error Code 9068 is appearing on the screen of those users who are belonging to a region or country where the amazon service is not launched officially. This is happening due to geographical restrictions. In this case, a safe VPN client may help to get rid of this error code.
You can select a free VPN and proceed to stream content on Amazon prime. Here is a list of free VPNs that are confirmed to work well.
Cloudflare
Surfshark
HMA VPN
Super Unlimited Proxy
If you are in a country where Streaming service from Amazon is not restricted, and still, after applying all the actions, you are getting the error, then contact Amazon Support.