Are you a Roku user and looking to install and activate FXNetworks on it? This guide has a step-by-step process to do this. FXNetworks provides content like movies, shows, and web series. Users love to watch these shows but, installing FXNetworks and activating it on your Roku TV might be tricky for some users. 
What do you have to do? 
FXNetworks is a pay-to-watch television channel that offers entertaining content that users love to see. To install it on your Roku device, you just have to follow the steps mentioned in this guide, and finally, you will start enjoying the contents available on FXNetworks.  
Steps to Install and activate FXNetworks on Roku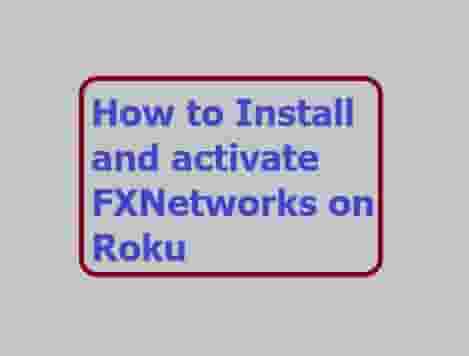 Installation and activation of FXNetworks are different things. To install and activate this channel on your Roku device, follow below steps:
First, sign in to your Roku account.
Open Channel store (Roku).
Search for FXNOW in the search bar, and when FXNetworks appear, click on it to download.
Now, follow onscreen instructions to install it on your device. 
Now, when the installation process is completed, it will start automatically.
Here, you have to select Activate to see Roku TV Code.
A prompt box will appear, enter the code from your Roku device and click on Continue to activate your FXNetworks account. Select your TV provider and sign in if needed. That's it.
That's great, a congratulation message will appear, and your FXNetwork account is ready to use. Enjoy your favorite shows, movies, and other content.
Note: As we have told above, this channel provides a pay-to-watch service, so make sure you have a subscription to this. A user with no subscription will not be allowed to access the available content on this. Hoping you have.
Further, if you have any issues, you can leave a comment in the comment box. Thanks…