Crunchyroll is the one-stop solution for all anime lovers. On the platform, new anime and episodes are launched and updated to keep your anime love going. However, the platform has several errors and bugs that users may encounter while signing in, accessing their accounts, or playing their favorite anime titles. SHAK-Undefined-PS is one of many Crunchyroll errors.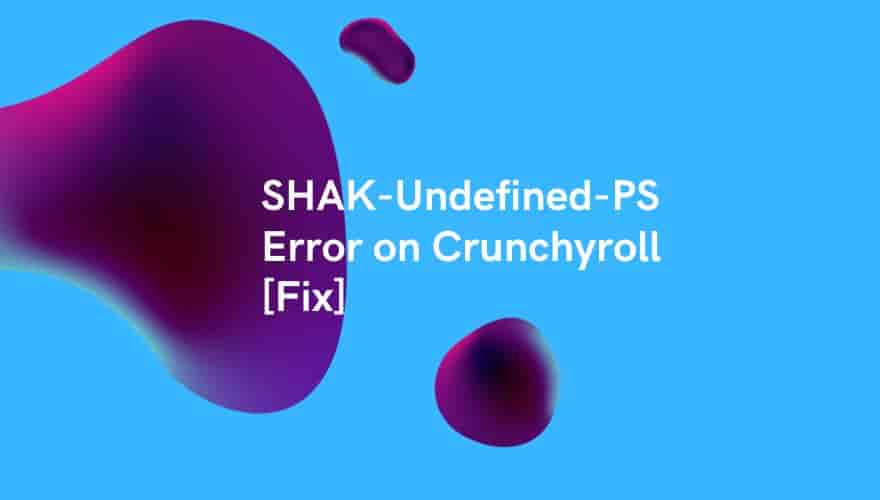 This error has come into presence recently and plagued many users. 
If you are also facing this error then don't worry, let's learn about it in detail! 
What is SHAK-Undefined-PS  Error on Crunchyroll?
Crunchyroll error SHAK-Undefined-PS may be the result of a temporary glitch, overloaded and corrupted cache and cookies files, or an outdated browser version.
Also, if Crunchyroll is experiencing heavy traffic or overload on its servers, you may see this error.
Is the Crunchyroll Website down?
If there is a server outage or any maintenance work is in progress with Crunchyroll, you may encounter unexpected errors and problems with the platform.
Due to heavy traffic, additional load may be felt on the server. In this case, the response time to play any anime title may be high and hence you may face error codes like SHAK-Undefined-PS.
Visit https://downdetector.com/status/crunchyroll/ to see if Crunchyroll servers are up and running.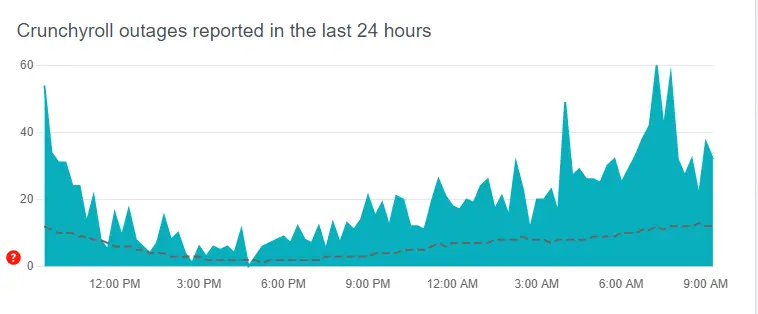 How to Fix SHAK-Undefined-PS on Crunchyroll?
Check Internet Connection
Make sure that your internet is not unstable when trying to sign in to your account or stream anime on Crunchyroll. Slow/unstable internet will prevent the connection between the Crunchyroll website/app and its servers. As a result, you may see an error.
Clear cache & Cookies Data
Corrupted or overloaded cache and cookies data can also cause the error. So consider cleaning them.
Access your browser's settings and clear all time-saved cache and cookies data.
Update Your Browser (Solve Compatibility Issue)
If you are using an older version of your browser or you have not updated it in a long time it may prevent some websites from opening and working normally.
Update your browser and launch the Crunchyroll website to see if this helps or not.
Go to Settings of your Chrome browser and click on "About Chrome." Your browser will begin installing the latest update if it is available. Once the process is complete open the Crunchyroll website and see if the error is gone or not.
Change the DNS on your browser (Chrome)
If you are using a Chrome browser and getting this error, changing the DNS may help.
Click on three verticle dots and select Settings.
Now, click on the "Privacy and Security" option from the left side of the screen.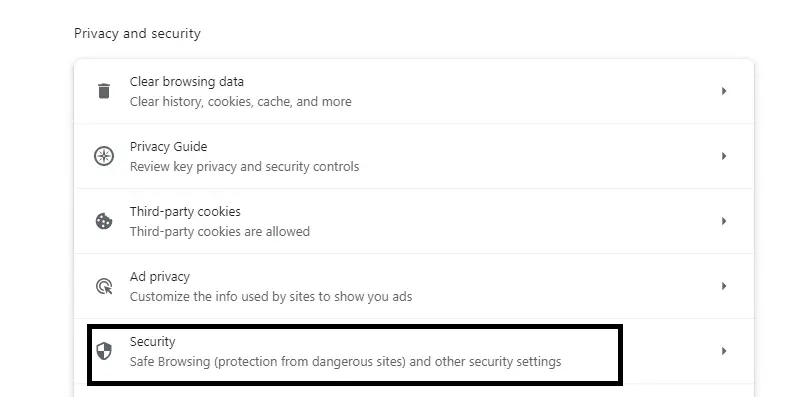 Scroll down to find the Advanced section.
Now, under Use secure DNS, select "With."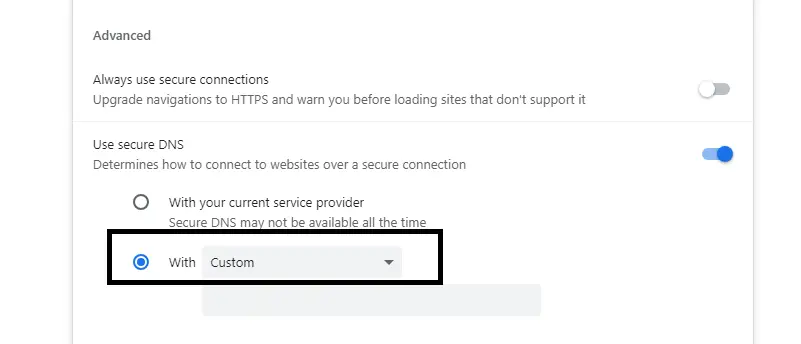 Expand the Custom option and select the "Open DNS" option.
Enter 208.67.222.222 in Primary and, 208.67.220.220 in Secondary DNS option.
This should work!
Download Crunchyroll from the Microsoft Store
Download and install Crunchyroll's desktop app to prevent error SHAK-Undefined-PS
Click on "Get in Store app" and install the app.
Launch the app and start streaming your favorite anime.
Contact Crunchyroll 
If there is no server-related issue, nor your internet problem and you have also updated your browser but the error still occurs then contact Crunchyroll support for help.
Visit https://help.crunchyroll.com/hc/en-us/requests/new to create a new ticket and explain your issue.
FAQs 
Why am I getting the SHAK-Undefined-PS error on Crunchyroll?
You are probably getting this error due to some temporary glitch, wait for a while and try again. However, server issues, corrupted cache and cookies data, and an outdated version of your browser can also cause this error.