The teleport feature in any game is quite good and liked by players. Many games on Roblox allow this feature but, sometimes, users become disturbed due to some errors like Roblox Error Code 769. If this error code has triggered out on your screen then, this tutorial is for you. Usually, this error code is bothering Windows 10 users but, it may also appear on iOS, Android, and other operating systems too.
What does Roblox Error Code 769 mean?
Error Code 769 on Roblox means you are unable to teleport right now, or the game you have installed is needed administrator access on your device. To fix this error code, you need to troubleshoot your network connection or adjust the client's administrative privileges.
Now, it is clear that this error code can appear in two situations, and based on situations you have to apply fixes.  Fixing this error code can be a tough task for those users whose PCs were not set up on their own. 
Check out these guides:

Roblox Error Code 277

Roblox Error Code 610
Points to Keep in Mind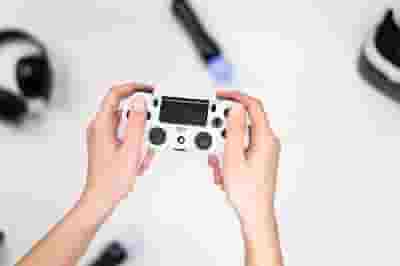 Administrator privilege includes many settings in it and a wrong setting may create a new issue. So before teasing, you should keep these things in mind: 
Never mess with Administrator privilege if you don't know how to deal with it, as you can do some wrong settings.
Ask someone who had set up your PC or knows very well the ways around a Windows computer.
These points were for those who are not handy with administrator privilege and Windows 10.
Don't forget to Fix: Roblox Error Code 914
How to Fix Roblox Error Code 769
Simply perform these operations in respect to fix this error code:
Check Roblox Server Status.
Change Your DNS Settings and clear the DNS Cache.
Disable Antivirus Software.
Run The Game As an Administrator.
Uninstall and Reinstall the Game.
The first thing we will say that you should check the Roblox Server Status, and if you found this down, wait until it up again. Sometimes, just a simple restart can resolve this issue so, also, you should try this. You can also perform a power cycle of your network connection.
Also, read: How to fix Roblox Error Code 279.
Change DNS Settings and clear the Cache
Open network and sharing center.
Select your network and right-click on it and select properties.
Navigate Internet Protocol Version 4 (TCP/IPv4) and click on the box next to this option.
Click on properties and click on Use the following DNS server addresses.
Now, enter 1.1.1.1 in the first box, and then 1.0.0.1 in the second box.
Click the OK button and close the setup.
Clear Cache
Now, copy-paste- netsh winsock reset and hit the Enter button.
Next type this command- ipconfig /flushdns and press Enter button.
Now, close cmd and restart your device and check if the error code has gone.
Disable Antivirus Software
Sometimes AVS may block some game files that may lead to Roblox Error Code 769. So if you are using any AVS, you should disable it temporarily, and after playing you can enable it again.
Here is a full guide on- How to Disable Antivirus software on Windows 10.
Run Game Manager As an Administrator to Fix Roblox Error Code 769
The most common solution to fix the Roblox Error Code 769 is to adjusting the administrator privileges. Here are the steps which you have to follow:
Log in to your account as an administrator. 
Find the Roblox Game manager executable file and right-click on it and open the compatibility tab.
Now, under privilege level, check the box with the text- Run this program as an administrator.
After this workaround, the error code should be fixed. If it doesn't then, perform the next workaround.
Uninstall and Reinstall the Game
If you are at this method means the above method didn't help you to resolve the issue. Logged in as a user with administrator access and uninstall and reinstall the game.

That's all. If you found any other solution to fix this error code then please comment to us, and also, you can tell us which method helped you to fix Roblox Error Code 769.