Ever happened that you just wanted to stream your favorite show on Hulu, and an error code on your screen has triggered at that time? Look likes it is happening now because if you are on this blog means, you are encountering a Hulu Error Code P-TS207. One thing we want to tell you that you are at the right place, as this guide will tell you all about this error code. 
What does Hulu error code P-TS207 mean?
Error code P-TS207 on Hulu indicates that a playback issue has occurred. This error code may appear due to slow internet, outdated version of the application, or sometimes this can also appear due to Hulu's server down.
If you want to get rid of this error code then, stay tuned with us and don't skip anything in this guide because if you skip anything, probably, you will lose some important tips.
How to Fix Hulu error code P-TS207?
Here is a quick overview of steps, or you can say actions that will help you to fix this error code.
Check if the internet speed is slow.
Delete Temporary Files (If streaming on Desktop/Laptop)
Restart Your Device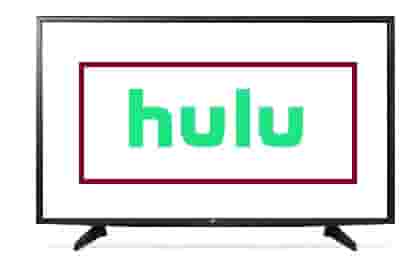 Just a simple restart can make your work easy. So first of all, whenever you have encountered this error code, just do a simple restart of your device, and try again.
Check if the Internet Speed is Slow
Usually, streaming errors trigger due to a weak or slow internet speed. When we were researching this error code, we found that Hulu has some recommendations regarding internet speed. 
Hulu recommends these minimum speeds to stream interruption-free playback. Have a look:
6 Mbps, if you are using Hulu in HD.
8 Mbps, if you are using Hulu+ Live TV.
If you have a speed below these recommended then, might be your streaming may be hindered. This hindrance may prevent streaming your video, movie, or show. As a result, you may face Hulu error code P-TS207 on your screen or any other streaming error.
Delete Temporary Files (If streaming on Desktop/Laptop)
We are including this method in our list because, sometimes, some buggy cache files or temporary files may store on your system. These files may cause hindrance, as a result, the chances may increase to get an error code on your screen.
Type %temp% in search and hit Enter button.
Now, select all files and press the shift+delete button together to delete them all without saving them in recycle bin folder.
Check for an Update
Like other applications, Hulu recommends using the updated version so that users don't get any errors. If you are using Hulu on your mobile device then:
From the home screen open Play Store and go to My Apps.
Here, search for Hulu, if any updates are available, you will see an Update button in front of it.
Click on the update button, and make sure you have connected to the internet while updating.
If you are using Hulu on TV
Click on Menu and select TV & Video from the list.
Next, select the Hulu tile and press the Check for Updates option on the controller.
Clear the Application Cache to fix Hulu error code P-TS207
Clearing the application cache should be the best way to fix Hulu error code P-TS207. If you have tried all the above actions then, this should be work for you. Hulu stores cache files to make this application faster whenever you sign in or start streaming on this application. Sometimes these cache files can be stored for other actions too. These stored cache files may get corrupted sometimes. 
Clearing these corrupted files can help you to fix the issues. But, the process of clearing the Hulu cache files on different-different devices is different. But you do not need to worry, we have provided a dedicated guide to clear the Hulu ap cache files from most popular platforms, like Android, iOS, Web, Apple TV, and on Fire TV.
Checkout- Guide to Clear Hulu App Cache from Apple TV, Web, iOS(iPhone/iPad), Android, and on Fire TV.
Conclusion
Hulu Error Code P-TS207 is a playback error. Usually, users can face this error code if they are using an outdated version of it, have a very slow internet connection, some cache files have been corrupted, or if any server issue with Hulu.
To fix this error code you should perform a quick restart of your device, use high-speed internet as Hulu has recommended, clear the application cache and if still the issue is appearing, contact Hulu support.
Hope! Now, this error code has been resolved and you are enjoying your video.
Related Error:

Hulu Error Code RUNUNK13