A lot of entertaining content is available on Disney Plus but, rather than that, users may also face many errors. Like Disney Plus Error Code 1028, users may also face other disruptive errors, cause time-wasting. Let's troubleshoot this problem and start streaming seamlessly.
For a short intro, Disney Plus Error Code 1028 appears when users try to stream content and usually indicates an issue with the connection. This error code may have a text message which looks like "dictionary_service_init_failure." The most common users of this error are LG TV and Samsung TV users. Even though, this can appear on any device but, commonly can be seen on LG TV and Samsung TV.
Fix Disney Plus Error Code 1028
Some very easy workarounds you have to follow in order to fix the error code 1028, and here we are starting, and you too start, with the first workaround, which is- reloading the content. 
Reload the Content
Reloading the content may solve the problem if this will be a result of a minor server issue. So reloading and requesting the streaming content again will take a fresh start and establish a new connection between the app and its server.
Restart your Device
Restarting your device gives a new chance to the application to take a new and fresh start, which could be a better idea to resolve the issue especially when the issue is due to a temporary glitch.
Apple TV: Go to Settings and then access the System option and select Restart.
Android TVs such as LG or Samsung: If you are a user of an Android TV then, Click on the Home button on your remote and access Settings. Now, click on the About option and select Restart on the power menu.
Android Phone: Just hold the power button and when the popup screen appears, select Restart.
iOS: Press and hold the volume button and when the Power option appears, switch to the power off and start again normally.
Windows: Press the Alt+F4 button and click on the arrow tip to expand the options. Select Restart from the list and press the Ok button.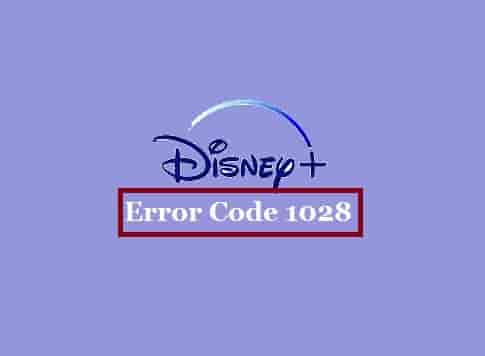 Switch to Other Streaming Device
Verify whether the issue is with your device by selecting another streaming device. Sometimes, due to a bug in your device, the application may stop working normally.
Check if a server-side issue
Sometimes, servers may much busy as usual due to high traffic. In this situation, you should wait until they handle the server load. You can check here if the problem is undergoing with the server or not. If yes, wait for a while and try again.
Uninstall And Reinstall Disney Plus
Disney Plus Error Code 1028 is might be a result of the application bug, so uninstalling it and reinstalling may fix the problem. Uninstall the application from your device, which you are using to stream, and reinstall it from its official website.
Note: If it's didn't fix, it's best to contact Disney Plus support for better explanation and assistance.