Are you encountering Crunchyroll Error Code webk-0? Keep reading this guide to learn about this error code.
The platform has thousands of anime ready to stream. You can also play games with a lot of fun and anime love. Crunchyroll also works in the "Manga" category which can be pretty joyful for the users who love reading anime comics. 
Overall, Crunchyroll is one place for all anime lovers. Once you head on to this platform, you will not need to go anywhere, until you face any issues.
Yes, there are many Crunchyroll error codes that are known by the platform and users but still, the new error keeps popping up regularly or at short intervals. 
In this guide, we will talk about one such error that users are facing while accessing the platform and that error code is webk-0.
Why is Crunchyroll showing the error code webk-0?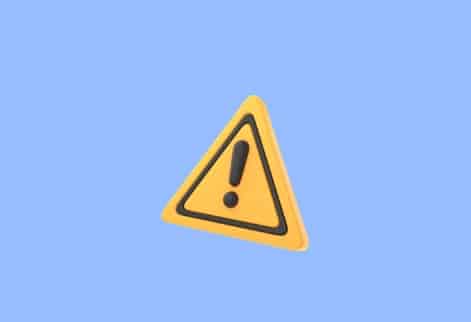 The error code webk-0 appears with this message- "Oops! Something went wrong. Try again." Possibly arise due to,
A temporary glitch.
Issues with your browser.
VPN or Ad-blocker is active.
The browser's cache & cookies data are corrupted.
The Crunchyroll server is undergoing any maintenance work or it is overloaded.
How to Fix Crunchyroll Error Code webk-0?
Officially, there is no concrete way to resolve this error code, but still, there are some simple solutions that you can opt-in for.
Restart Everything
Starting everything fresh can clear up a temporary glitch.
Close Crunchyroll.
Start everything fresh.
Launch the Crunchyroll again and see if the error is gone or not.
Switch to Another Browser
Switching to another supported browser can also solve the problem. Browser-oriented issues can easily get resolved when you switch to another browser.
Log out from your account.
Close Crunchyroll on your current browser.
Launch Chrome or another supported browser, open Crunchyroll and log in to your account.
Try streaming your video of choice.
Disable Ad-Blocker/VPN
If the platform detects any VPN or ad-blocker, it may throw an error code such as webk-0. So, disable VPN or ad-blocker and launch Crunchyroll again.
Clear Browser's Cache & Data (Chrome)
Open your browser.
Press (Ctrl+Shift+Delete) together on your keyboard.
Tap on the "Advanced" section and from the "Time range", select "All time."
Now, check the boxes next to the options- "Browsing history", "Download history", "Cookies and other site data", and "Cached images and files."
Click on "Clear Data."
Other Solutions
Check your internet signal strength, perform a speed test, and make sure the internet is fast and stable.
Update your browser (Chrome/Firefox/Edge).
Use another device to stream Crunchyroll's content.