Highlights:
Users will know why they are facing "Error: Your Webex Service Site Cannot Be Accessed."
What does this error message mean?
What possible steps are to fix this issue, and avail the benefit of this WebEx platform without getting this error message.
WebEx by Cisco is an online conferencing application such as Zoom, and users are availing of the offers provided by this platform. Webex is an American company that was founded in 1995 and after some time, this was taken by the organization Cisco. The company Webex was taken by Cisco in 2007 and since then, this online video conferencing platform has much popularity among all the conferencing applications present in the market.
There are many errors and issues in the use of this platform but despite all, this platform provides some amazing features. This platform provides a facility to integrate with the mailing platform Outlook, which is a quite good feature for all. 
The error for which we are introducing this article is based on this integration process. So let's see what the error message indicates.
Error: Your Webex Service Site Cannot Be Accessed
Error message "Your Webex Service Site Cannot Be Accessed" usually indicates an issue in the integration process between Webex and Outlook. When the Outlook integration fails to establish the connection with the Webex site (sitename.webex.com), this error message triggers on the screen.
Users may see the below-mentioned error messages but, the causes and the solutions of the error will be mentioned in this guide. Here is the error message which may trigger when the integration process gets interrupted:
"Error: Your Webex service site cannot be accessed. Please check the URL and network connection."
This error message says that any issue has occurred due to which, the integration process has got interrupted.
Let's see what can be the causes of getting this error message. Also, Read- How to fix Webex Error Code 30000.
Error: Your Webex Service Site Cannot Be Accessed: Causes
This error message usually occurs due to an internet connectivity problem. Slow internet or unstable internet can be a culprit of this error message. Additionally, configuration issues with the Outlook integration and plug-in failure with the Webex desktop app may also be responsible for getting this error message.
Your Webex Service Site Cannot Be Accessed: How to Fix?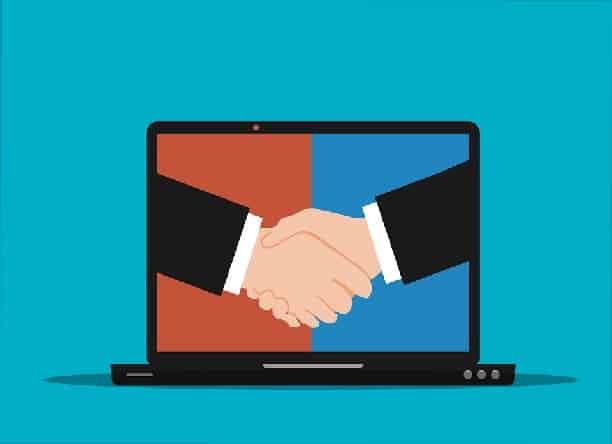 Here are some very simple steps that you have to do concerning resolving the error message.
Check Internet  Connectivity
Internet connectivity should be your priority to access the Webex site without interruption. A bad internet may create many issues and hindrances and your integration may get interrupted. So this is very important to have a speedy and stable signal. 
You can perform a power cycle of the internet device such as modem or router and see if this helps to rectify the issue.
Use A Web Browser
As a first method, you can access your company's Webex site (sitename.webex.com) directly through a web browser. If you are not able to access the site while you can access all the other sites, contacting Webex support should be your choice. 
Check Network or Proxy Settings
If your network settings do not allow Webex traffic, you may face the issue. Sometimes, proxy server settings are set to disallow the Webex traffic, so, if you are using any proxy on your system, ensure that the Webex traffic is allowed.
For more detail, visit the official guide provided by Webex on how to allow Webex Meetings traffic on your network? Here is the link.
Disable Security Software
Security software such as an Antivirus may interrupt the Webex application. So if you are using antivirus software, you should first disable it and then, attempt to schedule a meeting or conference.
These guides can help you to disable your antivirus software:
How to Disable Antivirus software on Windows PC.
How to Disable Antivirus Software on MAC.
Change Settings in Outlook Plug-in to fix Error: Your Webex Service Site Cannot Be Accessed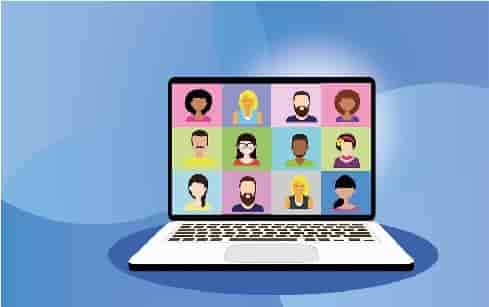 This has to be done when you can not access the Webex site from the outlook plugin but can access it via browser. In this situation, the configuration settings should be checked.
Go to the Outlook integration toolbar and select Webex or Schedule Meeting menu, and then click on Account Settings.
Check whether the information of the Webex site is correct or not. The website format should not be with 'www', it should be without 'www' that is- yoursitename.webex.com. And also check if your site starts with 'https://' or 'http://'. It should start with 'https://'.
Now, change the settings and click on the 'OK' button.
Try scheduling your meeting now.
Update the Java version to its latest
Click on the Java Download button that is free.
Next, click on agree, and then start the free download.
Now, install the downloaded file and launch your browser. Make sure first, exit all the open browsers and then launch so that the changes may take palace properly.
Uninstall and Reinstall the Webex
If all the methods fail to fix the issue, uninstalling and reinstalling the productivity tools or the Webex software or desktop application may fix the problem. Follow all the steps carefully to uninstall and then reinstall the Webex and see if this proves a fruitful method to you.
Final words
We have included approx all the possible solutions in this guide including the causes of getting "Error: Your Webex Service Site Cannot Be Accessed." In case, if all the steps and methods fail to fix this problem, and you are still facing the issue, feel free to connect with the customer support of Webex. If you find any other solution, comment us.