Are you encountering error code 6040 on Paramount Plus? Continue reading this guide to know its causes and solutions.
As a streaming platform, Paramount Plus is also included in the list of best streaming platforms like Netflix, Amazon Prime, Disney Plus, etc.
As a user, you will not be disappointed with the content as it has various content in different categories. 
You can stream Horror, Action, Adventure, and many more categories.
But unfortunately, there are some errors in the platform which users may face while streaming or consuming Paramount Plus content. Error code 6040 is one of those errors.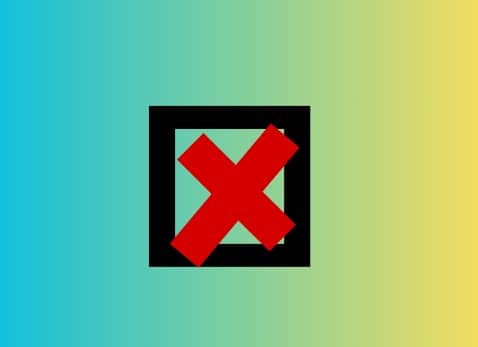 In this guide, you'll learn why this error code appears and what steps will fix it.
Why does Paramount Plus error code 6040 occur?
If you are facing error code 6040 on Paramount Plus then it could be due to a glitch in your internet connection. Your internet might be improper/slow/unstable.
An outdated version of the Application or an overloaded or under-maintenance server 
can also cause problems. 
Still, no concrete solution has been provided officially. But the suggestion is officially mentioned on the help page, which says to troubleshoot your internet connection and relaunch the app when the 6040 error occurs.
How to Fix Paramount Plus error code 6040?
To fix error code 6040 on the Paramount Plus, try troubleshooting your internet such as speed testing, resetting your router, and power cycling, switching to another internet.
If your internet is fine and fast, try to update the Paramount Plus app.
You should also investigate server outages with Paramount Plus.
Troubleshoot your Internet
The official help page lists problematic internet as the main culprit for error 6040. So first of all, try to troubleshoot your internet connection.
Test your internet speed.
Disconnect and reconnect with your Wi-Fi.
Reset your router/modem.
Unplug your router/modem from the main power source and detach all the cables connected to it. Wait a while and power up your router.
Restart your Device and relauch the Paramount Plus App (Android TV and Fire TV)
Android TV
Press the gear icon and go to "Settings."
In the Menu option, scroll down and select "System Preferences", then the "About" option.
Now, select "Restart."
Relauch the paramount Plus application after restarting your TV.
Fire TV
Open Settings.
Select Device.
From the Fire TV menu, select "Restart."
Check for Server Health
See if the graph has a spike.
If yes, servers are busy or under maintenance, or overloaded.
Wait a while and try again.
Hope this guide helped you. If not, contact Paramount support for help. 
Let us know in the comments section how this guide turned out for you! Thank you!