Get the Roblox up to date prevents many temporary as well as permanent glitches. What if users don't know How to Update Roblox on Mac. Don't worry, here is a complete guide with easy actions to help.
This guide will also tell why you need to do this but, first, let's talk about how?
How to Update Roblox on Mac?
Mac OS is quite different from windows, so the process to update Roblox on it may also differ. Users are quite confused about how they can do it. Here is how they can:
Log in to the account using your credentials, and if you don't have an account, simply click on the Signup option after entering all the data fields. From here, your new account will create.
Now, after sign in, you will get the game of your preference. Next, click on your selected game and click on Play.
A popup with the text option- Download and Install Roblox, will appear. 
Click on this popup, and the Roblox client will start downloading on your system.
When the download process is completed, access the downloads folder, and click on the Roblox file to open it.
Now, double-click on the Roblox icon and then the Open option if you will get a popup. That's it.
Note: To install an updated version of Roblox on your Mac, You must delete the older version, and then, perform the steps mentioned above.
Now, come to on Why?
Why do you need to do this?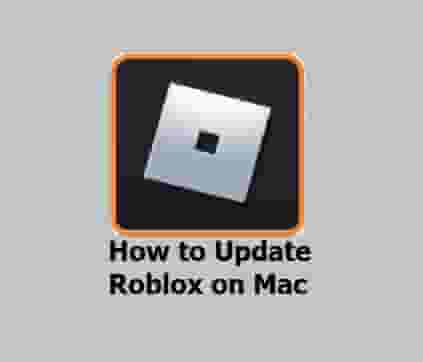 This is necessary to prevent errors and other glitches. Doing this also provides some additional features sometimes that can make your gaming experience much better than prior.
What to do if Roblox is not able to update on Mac?
Well, this may happen as sometimes your system requirements, some other software or other things including these may cause an issue. As a result, Roblox may fail to update. If it happens, don't panic, we have already provided a complete guide on it.