Roblox Error Code 6 means that the launcher is unable to launch a game or download and install an update as it is taking much time or has been timed out. Sometimes, a faulty internet connection, corrupted DNS cache, or Antivirus Software plays the main role in this.
When you may face this error code?
Many users are facing this error code when they are trying to download a new version or launch a game. Often, users just want to download a new version of their favorite game, as usual, all games do releases updates from time to time to make better performance and provide new features to their players
But, what if, a user wants to install a new version, and gets an error code? Sometimes users just launch the Roblox studio, and they get Roblox Error Code 6 on their screens. 
Read our guide on free math games for kids if you want to boost your kid's math knowledge. You can also check out our other guide if ever get banned by Roblox- How to Get Unbanned From Roblox.
What causes Roblox Error Code 6?
Well, after doing deep research we have concluded that there may be two main reasons behind Roblox Error Code 6. The first is a faulty internet protocol version i.e IPv4, and the second is antivirus software, which may block some game files and prevent installing them.
If you figured out these causes then the issue might be resolve in a pinch. Well, don't mind, we have provided quite good enough steps to fix this error code. You just have to follow them and the error will vanish from your screen.
Read our other guide on Roblox Error code 610.
Methods to Fix Roblox Error Code 6
This is a quick view of all workarounds that will help you to fix Error Code 6 on Roblox:
Change IPv4 Configuration.
Allow Roblox from firewall settings.
Disable the Antivirus software temporarily.
Switch your Internet Option.
Uninstall and Reinstall Roblox.
This was a quick view of helpful actions but, you should also check our explained view because you can miss something if you leave this guide from here. 
Rebooting The Router
Why we have put this action on the top? because many times it happens that we don't check our internet speed and start launching a game on Roblox. So, if you get Roblox Error Code 6, the first thing you should try is to reboot your router and check the internet speed.
Here you can check your Internet Speed.
If the internet speed is not good then, this might be the big reason behind getting the error code. So, you can not ignore your internet speed.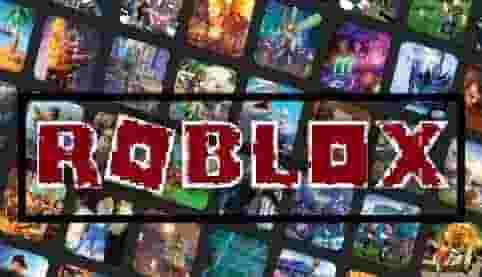 Change IPv4 Configuration
IPv denotes Internet Protocol Version which is used to set DNS records or change the DNS records. Why we are talking about this? Because sometimes, Roblox unable to detect an exact DNS address which may lead to an error code 6 on it.
Here is how you can set a proper DNS Record to avoid the error code:
Type- ncpa.cpl in search and press Enter button on your Keyboard.
Now, select your current internet option do right-click on it, and select Properties from the list.
Next, scroll down and click on the Internet Protocol Version 4(IPv4) option and again click on the properties.
Now, click on the Radio button with text- use the following DNS server address, and enter these addresses: 8.8.8.8 In the first box and 8.8.4.4 in the second.
Next, click on the OK button and restart your system and enjoy playing the game.
Allow Roblox from Firewall Settings
Open Windows Firewall by typing it in the windows search.
Now, click on the link – Allow app or feature through Windows Firewall, that will on the left side of the screen.
Next, search for Roblox from the list of the programs, and make sure the box should be checked.
Disable the Antivirus Software Temporarily to Fix Roblox Error Code 6
If you are installing an update and getting Roblox error code 6 then, antivirus software may block some files of the game if you are using any. So make sure while you are installing any update the AVS should be temporarily disabled.
You can follow this guide: How to Disable Antivirus software.
Run Compatibility Mode and switch the internet option
Compatibility mode should be run when you have just installed the latest version of the Roblox. Here is steps:
Install the latest version of Roblox from its official site.
Next, right-click on the ROBLOX.setup.exe and select properties from the list.
Now, go to the Compatibility tab and check the box with text- Run this program in compatibility mode.
Next, select your current operating system and click on continue.
You also can switch your internet option if you found its speed is too low or any other issue with it.
Uninstall and Reinstall Roblox
You can also choose this method if still, you are getting the error code. Just uninstall the Roblox and Reinstall it again from its official site. 
Comment us which one method helped you to fix Roblox error code 6. We have provided a total of 7 actions to fix this error code, which one helped you