Microsoft store collects many applications in it that help users to perform many actions. Sometimes, the MS store is unable to launch and throws an error like Microsoft Store Error 0x80072F30. Today we will discuss how you can fix this error code if it is appearing on your screen.
What is Microsoft Store Error 0x80072F30?
Microsoft Store Error 0x80072F30 is a launching error that appears when users try to launch the Microsoft store. So basically, this error code indicates a launching issue. Updating your windows (Manually or automatically), resetting Windows Store's cache, and setting the time and date properly are the most effective solutions to fix this error code.
Read Also: How to reinstall the Microsoft store.
How to Fix Microsoft Store Error 0x80072F30?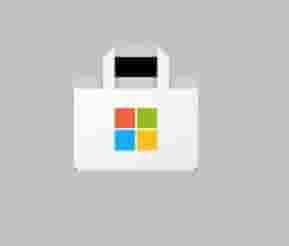 The most effective steps are given below to fix the error code.
Check Internet connections.
Check for Windows Update.
Set the Time and date to the current.
Now, let's go to their explanations.
Why should you Check Internet connections?
To perform Microsfiot store perfectly, good internet is very important. If there is weak internet speed, it may fail to launch perfectly, as a result, you may face an error code on your screen. So, if you are getting the discussed error code, you should check your internet connections and speed first.
Check for Windows Update
You can perform this action by two methods, one is by setting your Windows Update service automatically, and the second one is by manually.
By setting your Windows update automatically
Click on Start button  >  Settings > Update & security > Windows Update.
Now, select Advanced Options, and then under Choose how updates are installed section, select Automatic (recommended). That's it.
By manually
This is a longer process than the automatic, but, don't worry, we have provided a complete guide on this. You just have to follow the instructions mentioned in the guide, and you will be able to download windows update manually.
How to download and install windows update Manually?
Set the Time and date to the current
Click on the Start Menu > Settings.
Click on Time & Language > Disable the Set time automatically (If already checked) > Set manually.
Additionally, set your correct time zone properly.
Reset the Store's cache to fix Microsoft Store Error 0x80072F30
A corrupted store cache may play a crucial role in getting an error code. So, resetting these cache may help in fixing the error code. 
Now, type wsreset.exe into the search bar and press the Enter on your keyboard.
Now, restart your computer.
Hoping, the error will be no longer now once the system boots up.