Is your Dell Docking Station not detecting the Monitor? Continue reading this guide to know the methods to fix this problem.
A docking station makes the process easy to connect several devices to your monitor like a mouse, keyboard, speakers, monitor, and Ethernet. 
Dell is a giant technology company that develops, sells, repairs, and supports computers and related products and services.
The company also develops and sell docking station to connect other devices to your monitor. 
But sometimes, the station may fail to detect the monitor.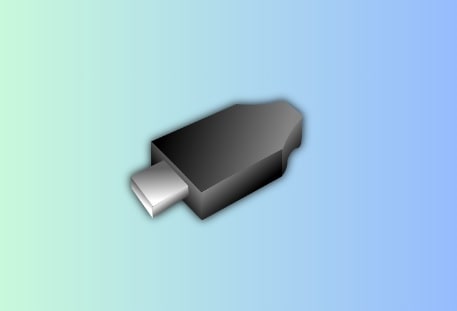 In this guide, you'll learn how to fix if your Dell Docking Station is not detecting the Monitor.
Why is the Dell docking station not detecting the monitor?
The Dell docking station may fail to detect the monitor because of a problematic cable connection. 
Some software issues and outdated GPU drivers and docking station drivers can also cause the problem.
The selection of the wrong input source in the monitor's settings can also be a cause.
How to fix if the Dell Docking Station is Not Detecting the Monitor?
To fix the "Dell docking station not detecting monitor" problem, try checking the cable connections first and make sure the display cables (HDMI and your monitor power cable) are properly connected.
After that, restart your docking station and update the GPU and docking station drivers.
You can also try restarting the GPU.
Check the Cable Connections
Check if all the cables are connected properly.
You can try unplugging and re-plugging all the cables.
Damaged cables will be unable to send information to the monitor.
If the cable is damaged, change it to a new one.
Restart the Docking Station
Disconnect the docking station cables and free up your monitor/laptop.
Detach the AC power cable from the station.
Now, press and hold the power button on the docking station for 1 minute to drain the remaining power from the station.
Plug the power cable again and power On the station.
Update GPU Driver
Type Device Manager in the search and click on the "Device Manager" option.
Expand the Display Adapters section.
Right-click on your driver and select "Update Driver."
Select the "Search automatically for the driver" option.
Restart your PC after installing the update.
Update Dell Docking Station Driver
Type your Dell Docking Station model number.
Select your operating system and download the latest driver file.
Install the driver and restart your PC.
Restart your GPU
Press Windows Key + Ctrl + B + Shift on your Keyboard simultaneously.
Your laptop will freeze for a few seconds and then will be restored.
If nothing helps then there is probably some sort of physical damage to the docking station that will need to be replaced or repaired.
We hope this guide helped you. Tell us how this guide goes for you! Thanks!