We know that you are a Zoom user- if you are reading this article, and facing Error Code 4101703 on your screen. If you are searching for how to fix this error code and what it means if this is appearing, then this article is the right place for you.
Zoom has acquired millions of users that daily take or create meetings, and invite their office colleagues or friends to join. Obviously, this platform helps millions of people but, it also has some errors and bugs that irritate the users especially when they are going to take or create meetings on it. So, you are also facing an error- if you are on this page. Let's try to know the causes and solution of this error for you.
What doe Zoom Error Code 4101703 indicate?
As of Zoom's official statement, Error Code 4101703 indicates a connectivity issue. The connectivity issue can be caused due to poor or unstable internet connection, network firewall, or third-party software such as VPN and Antivirus software.
This guide has explained some very simple steps that you may find fruitful for you and fix the error code.
Fix Zoom Error Code 4101703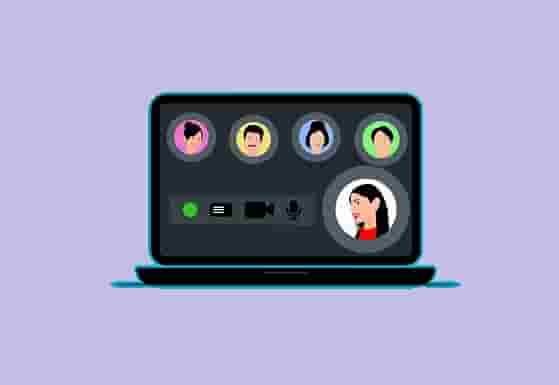 Zoom has officially announced this error code and knows about this very well. However, some users are also unable to fix this error code. 
So, let's talk about some simple and easy steps that you can do to fix this error code 4101703.
Check Internet
A poor or unstable internet may cause a connectivity issue that leads to the appearance of the error code 4101703. So, check your internet, and see if it is good and stable or not. Check the speed and see if this is greater than 5 Mbps or not.
Disconnect your router from all the cables and also detach these cables from the power sources and wait for a few minutes. After that, connect all the cables and wires as they were before and restart your router. See if this has resolved the connectivity issue and application is running properly or not.
Check Network Firewall and Proxy settings
A connectivity issue may also arise if there are any wrong Network Firewall or Proxy settings. So check the settings and verify that all things are OK.
You can take help to understand better about Zoom's network and proxy settings by visiting this link.
Stop Similar Programs
Similar programs such as Microsoft Teams or Skype may also create a hindrance and lead to a connectivity issue. So, if you simultaneously using such types of programs, just stop them and see if the Zoom app is working fine or not.
Disable Antivirus Software
The best possible cause to create a connectivity issue can an anti-virus software. Sometimes, some app files may get blocked by the anti-virus software that you are using on your system and this can lead to a connectivity issue.
So, just disable your antivirus software and reopen the Zoom application after restarting your system. See if this time the Zoom application is performing properly or not.
Uninstall and Reinstall Zoom
When fail all the above methods in the journey to fix the Zoom error 4101703, you may proceed to uninstall and reinstall the application. Just uninstall the Zoom application and reinstall a new copy so that new files and a newer version of the app can be installed on your device.
Contact Support
If all the methods fail and the error code 4101703 is still appearing on your screen, contact Zoom support, as Zoom itself tels to do that.
Final Words
Hopefully, the error code 4101703 is not appearing yet. You have fixed this error code. If not, then don't hesitate to contact Zoom support. If you are encountering any other Zoom errors, tell us in the comment section so that we can provide a complete solution guide on that.