Are you facing Zelle error code A101 when you are trying to sign in to pay? Keep reading this guide to know the solutions.
Error code A101 on the Zall Payments app usually appears due to a corrupted app installation, a changed mobile number, or a moved SIM card. Because of this, Zelle is suspicious of trusting your device to log in or perform transactions. An unsecured Wi-Fi connection can also be the cause of the error code. 
The error message says: "An Error Has Occurred. (A101)."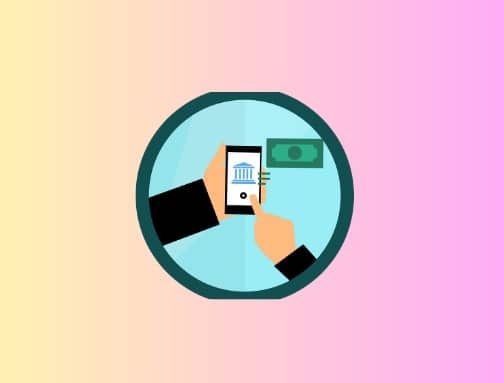 In this guide, you'll learn how to fix this error code so you can start making payments again using the Zelle app.
How to Fix Zelle error code A101?
To fix error code A101 on Zelle, make sure that you have stable internet connectivity and that you are using the same number that was registered with Zelle.
Also, make sure that you have not changed your mobile plan and are not sending money more than the limit.
You can also try to shuffle the SIM card of your mobile phone.
Verify and Fix Your Internet Issues
If you're not able to sign in to the Zell account or getting the error A101, then make sure you have a fast and stable internet connection. Bad/unstable/slow internet can cause this error, and hence, you won't be able to sign in.
Verify that the internet connection is not interrupted and it is stable and fast enough.
Run an internet speed test and check your internet speed (Download/Upload). 
Switch to another available internet (eg from Wi-Fi to mobile data and vice versa).
Reboot/restart your router/modem and connect your device to it again.
Perform a power cycle of your router/modem: detach it from all the cables and wires gently, wait for a few minutes (4 to 5), and turn it On again.
Switch to an upper plan if the internet speed is slow or contact your ISP (Internet service provider) for help.
Clear Zelle App Cache
Android
Touch the Settings app icon and then touch the Apps option from the list, and expand it.
Next, tap on "Manage App."
Type Zelle or Scroll down to find the Zelle app from the list.
Once you find the app, tap on it.
Clear the Zelle app cache and all app data.
Now, launch the Zelle app again and try to make a payment.
iPhone
Tap on the Settings icon and go to the General Settings option.
Next, from the iPhone Storage option access the Zelle app.
Select the Offload App option and then click on Ok.
Uninstall and Reinstall Zelle App
If you are facing issues or getting an error with the Zall Payments app, uninstalling and reinstalling may help. Doing so also updates the app and hence, the problem caused by the old version may also be resolved.
From your home screen, find and tap on the Zelle app icon and select "Uninstall."
Now, go to Play/App Store and find the Zelle app.
Once you find the app, tap on it to download and install it on your device.
Launch the app and try to sign in to your account.
Other Solutions
Check your mobile number that you're using to sign in.
Don't use VoIP numbers such as Google Voice, Google Fi, TextNow, Republic, etc.
Make sure, you haven't crossed the maximum sending limit.
Reshuffle the SIM Cards of the phone.
We really hope this guide helped you. Tell us how this guide goes for you! Thanks!
Further Readings
Fix Zelle Error Code 2900, 1103 or A106
Zelle Error Code M20