Are you encountering error code 4200 on Paramount Plus? Continue reading this guide to know its causes and solutions.
As a streaming platform, Paramount Plus is also included in the list of best streaming platforms like Netflix, Amazon Prime, Disney Plus, etc.
Streaming platforms are improving the credibility of their content and continue to strive to provide engaging content to their users/subscribers.
However, the routine work of improving user engagement by providing engaging and entertaining content can be thwarted when an error occurs.
This is happening, error 4200 is doing this for Paramount Plus users. Many users are plagued with this error and the error is still unspecified.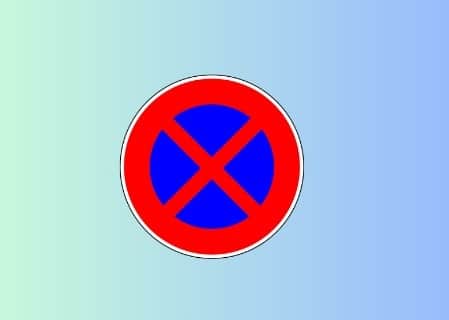 In this guide, you will learn how to get rid of error 4200 on Paramount Plus.
Fix Paramount Plus error code 4200
To fix error code 4200 on Paramount Plus, make sure that your device and app versions are up to date. Other solutions: Fix your internet issues, disable VPN and ad-blocker, clear cache and data (browser/Android/iOS), and uninstall and then reinstall the app.
You can also check whether the Paramount server is overloaded or facing some kind of problem.
Fix Issues with your Internet 
Perform these tasks one by one:
First of all, perform a speed test on your internet. If it is slow, talk to your ISP.
Disconnect other devices and restart your router.
Perform a power cycle of your router/modem.
Switch to another internet. (e.g. From your Wi-Fi to mobile data and vice versa)
Disable Ad-Blocker (Chrome)
Click on three vertical dots on the top right corner of your browser's screen.
Select, "Extensions."
Turn off your ad-blocker and relaunch Paramount Plus.
Disable VPN (Computer/PC)
If you are using a VPN while streaming Paramount Plus content, the error code could be the result.
Disable your VPN and try again. The error should not appear this time.
Clear Cache & Data (Browser/Android/iOS)
Browser Users (Chrome)
Open the browser (Chrome) and click on the three vertical dots at the top right corner.
Now, go to More Tools > Clear Browsing Data option.
Select "time range" as "All Time".
Check the boxes next to options- "Cookies and other site data", and "Cached images and files."
Click on "Clear Data."
Android Users
Tap on the "Settings" app and find the "Apps" option.
Tap on "Apps" and look for "Paramount Plus."
Now, click on the Paramount Plus app and tap on Storage.
Select "Clear Cache" to clear the app cache, and "Clear Data" to erase the corrupted app data.
iOS Users
Tap on the "Settings" app and then click on "General."
Now, search the Paramount Plus app and click on iPhone Storage.
Tap the Offload App button and Reinstall the Paramount Plus app.
Update your streaming device (Any)
Your streaming device must be up to date, not just the Paramount Plus app. The old version of your device may cause conflict in running the app and hence, you may get error 4200.
So, update the device on which you are running the ParamountPlus app and see if this helps or not.
Uninstall and Reinstall Paramount Plus App (Update the App)
This will automatically install the latest version of the Paramount Plus app, so when you reinstall the app, it will automatically update to its latest version.
Check Server Health
See if the graph has a spike. If so, the server is facing issues, or any maintenance work is running?
Wait, for a while till developers resolve the problem and the server get back up.
We hope this guide has helped you. If you have any further doubts, contact Paramount Plus support at https://help.paramountplus.com/s/contact-us. 
Tell us how this guide goes for you! Thanks!