Were you wrongfully get banned from Tinder? It's time to get unbanned. Keep reading this guide to know-"How?"
As the number of real users of Tinder is increasing day by day, fake accounts and bots are also coming into existence. To avoid these types of fake accounts, Tinder blocks or bans such accounts.
In this, sometimes, real account holders also get troubled.
If you are also a real account holder and accidentally get banned from your Tinder account, don't worry. Your account can be unbanned just by following some simple steps.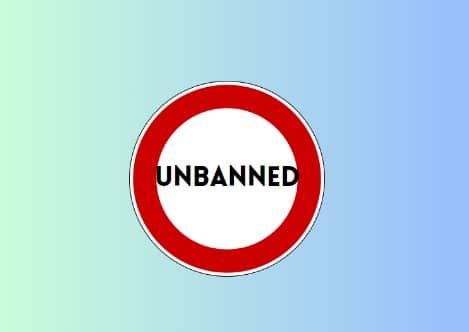 In this guide, you will learn why Tinder bans your account and how to unban it. 
Why does Tinder ban your account?
Your account has been banned by Tinder because the platform has detected your account as fake or bot. 
Tinder follows an automated algorithm that generally recognizes auto-programmed behavior and faulty interactions. If the algorithm detects any suspicious activity on your account, it automatically bans your account. 
Tinder officially says that the bans are done "when there has been a violation of the Terms of Use and/or Community Guidelines." 
This includes:
Harassment 
Violence
Hate speech
Disclosing private information
Spam
Scams
Promotion or solicitation
Prostitution and trafficking
Impersonation
Minors
Copyright and trademark infringement
Illegal usage
More than one account
Third-party apps, and account dormancy.
How to Get Unbanned From Tinder?
To get unbanned from Tinder, visit Tinder's official request page. Click on the dropdown arrow and select "Troble with account login" and then from the next dropdown menu, select "Can't log in, my account was banned." Fill up the form with your account information and attach any helpful screenshot of the problem, click on "SUBMIT." 
Here is what you will need to do:
Select "Troble with account login" from the first dropdown.
From the next dropdown, select the "Can't log in, my account was banned" option.
Provide your account information (e.g. your registered email and your phone number).
Describe your issue in the "Description" box and attach a helpful screenshot of the problem.
Lastly, click on "SUBMIT."
The official Tinder team will contact you and tell you the exact status of your account.
What to do if you can't get yourself unbanned?
Tinder is very strict when it comes to its rules or policies. According to officials, "If your account is banned, you'll no longer be able to access your Tinder account, even you will not able to create new accounts in the future."
So, there is nothing you can do rather than appeal to unban your account.