Let's fix the Paramount Plus Error Code 3304 from your screen and take the next chance to enjoy streaming the content on Paramount Plus. If you use Samsung Smart TV, LG Smart TV, Xbox, or Play Station, this error code may appear on any device.
Users can't stream content on the Application- Paramount Plus, when this error triggers. This error can bound users on the error page for much time, or they can see an endless loading screen.
You are not alone though many users are encountering the same issue and are helpless to solve this problem. So, this guide is here to help you and provide you with error-less streaming.
Today is the era of OTT platforms where users don't waste their time going to the theatres to get entertained, they can avail entertainment below their fingertips. OTT platforms have done the work easy for people. 
Pay a little bit amount for a month or for a year to avail the benefits of the OTT platform, and you can access all the content on it, so simple action to get entertainment. 
But, keep in mind that when a digital world appears, chances to get an error or bug also increase. In this guide, we are going to discuss an error that has created a lot of trouble for the users.
Paramount Plus Error Code 3304
Paramount Plus Error Code 3304 can affect Samsung Smart TV users, LG TV users, Android, iOS, or Play Station users. This usually occurs when users try to stream something on the application indicates a problem connecting to the app server. TV users and all the users may fix this error by turning off their device (TV or other devices), unplugging it from power sources, and reconnecting again, after reconnecting the device from the power source, turn it on and relaunch the Paramount Plus.
How to Fix Paramount Plus Error 3304?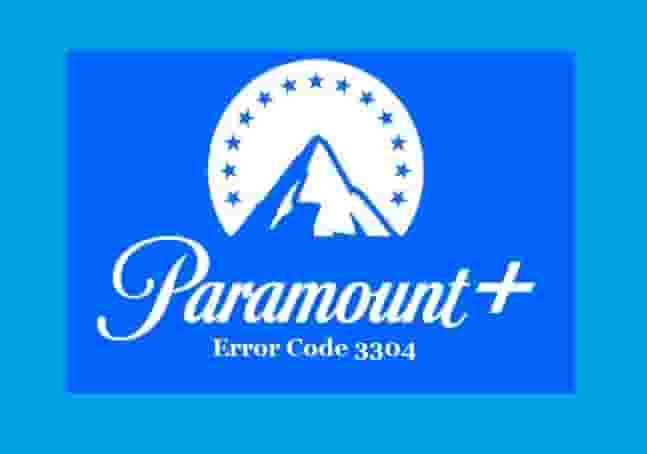 Try these simple steps to fix this error code:
Check internet connection whether they are correct or have any issues. Make sure you have a good internet speed to stream online content. The minimum requirements are 4 MBPS or more to stream hurdle-less.
Restart your router and check if this increases the speed and reaches the minimum required speed to stream.
If you have an ad blocker, disable it and try again, and see if this helps to resolve the Paramount plus error 3304.
Disable hardware acceleration in your browser's settings and check the status of the error code.
Restart your device and check if the error has gone or still has the appearance.
Perform a power cycle of your device- TV, Xbox, or Playstation.
Sign out from your Paramount Plus account and sign in again.
Uninstall the application when no one methods help you and then, reinstall its fresh copy and see if this helps to fix the error code 3304. 
Use a different browser if you are getting this error code while you are trying to use this application on your web browser.
Frequently Asked Questions
What does Error Code 3304 mean on Paramount Plus?
Error Code 3304 on Paramount Plus generally means that the application is not operating properly, due to which- users may see a buffering or loading screen.
What steps do I have to follow to fix Paramount Plus Error Code 3304?
You should check your internet stability, browser compatibility as the first step. Then, restart your device, power cycle it, disable ad blocker, disable antivirus software and if nothing helps, uninstall and reinstall the application.
Does Paramount provide a free service?
Paramount plus provides a 7-days free trial and after completion of it, you have to pay an amount according to the plan you have selected.
What steps do I have to follow to connect the Paramount plus account to my TV?
Select the Sign In option.
Now, you will get a website and a code.
Now, your screen will refresh, and you can start streaming from now.
Can I cancel my Paramount Plus Subscription?
You can cancel if you have signed up for a free trial.