Are number keys not working on your HP laptop? Do you want to know the ways to solve this issue? Keep reading this guide.
HP is known as a multinational information technology company that specializes in developing personal computers, printers, and related supplies as well as 3D printing solutions.
Its laptops are also very handy and durable.
But, many users have come to us with a problem with their HP laptop number keys. The keys are not working.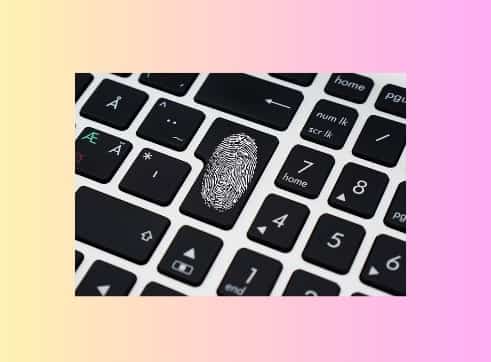 In this guide, you'll learn when the number keys can stop working on your HP laptop and how to fix it if it does.
Why are the number keys not working on my HP laptop?
If the Num Lock key is disabled, the number keys on your HP laptop will not work. It could also be a random keyboard issue that should be resolved after restarting your laptop.
Also, the number keys may stop working if the mouse button is enabled or the keyboard driver is out of date.
Fix Number Keys Not Working on HP Laptop
If the number keys on your HP laptop not working, first, make sure the Num Lock key is not disabled, and then, restart your Laptop. 
Restarting your laptop can solve random keyboard problems that may arise due to errors in the Windows OS or other installed software.
If this doesn't work, disable the mouse key and update the keyboard driver.
You can also try factory resetting your HP Laptop.
Let us understand all these methods in detail!
Enable NumLock Key
Every keyboard has a NumLock key that must be enabled if you want to use the number keys. If this key is disabled, you will not be able to use the number keys.
So, if you are unable to use the number keys on your HP laptop, first make sure that the NumLock key is enabled.
Disable Mouse Key
Click on the Ease of Access option.
Select Mouse and click on the toggle button with the text "Control your mouse with a keypad", and turn off this option.
Try using the number keys.
Update the Keyboard Driver
An outdated keyboard driver can cause a number of keyboard problems such as dysfunctional number keys. 
So, update the keyboard driver and see if the number keys start working or not.
Type devmgmt. msc in the search box and press Enter to open the device manager on your Windows 11/10 laptop.
Click on the keyboard option to expand it.
Right-click on your Keyboard and select the "Update driver" option.
Select the "Search automatically for the driver" option and wait to install the latest update for your keyboard driver.
Restart your PC after installing the update.
Try using the number keys.
If nothing helps, factory reset your HP Laptop. Now, the keys should start working again. Otherwise, you can contact HP support to seek help.
We hope this guide helped you. Tell us how this goes for you! Thanks!