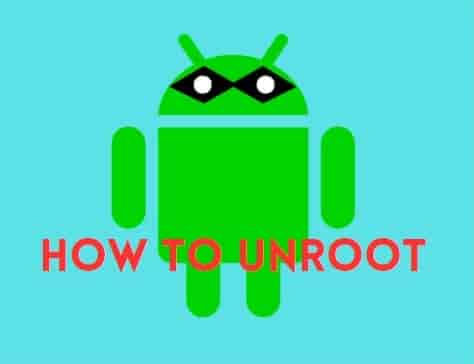 Unroot Your Android Phone/Device: Rooting your Android device lets you explore your phone like a swimmer in the ocean. 
You can install and test applications that would not be allowed by the manufacturer, however, this increases the security risk.
The general users are not recommended, but for a pro user, it might be constructive. 
For example, if you are an app developer or you want to test an app that is not allowed to be installed on your phone, this is the case where rooting your phone can be of great help.
For normal users, it can be a challenge to check if a phone has ever been rooted or not. 
Leaving your Android phone rooted forever is an invitation to risk its security. This is the point where you would need to know how to unroot your Android device.
In this guide, we will explain only a single and straightforward way that will easily unroot your device. 
However, there are many ways to do the same, but, the mentioned single way is sufficient.
How to Unroot Your Android Phone/Device?
To unroot your Android phone, you would have to install the SuperSU app. 
Once the app is installed on your phone, launch the app and go to the settings. From here, look for the option "Full Unroot" and tap on it. Confirm your choice by tapping on the option "Continue".
Wait for a while and your phone will be unrooted.
Here's what you would need to do:
Install the SuperSU app and launch it. (If not available on Play Store, download its APK).
Go to Settings and then tap on the "Full Unroot" option.
Tap on "Continue" to confirm your selection.
Wait a while and your phone is unrooted.
After unrooting your device, you can verify if it is done really or not. 
To do that, you can use apps like Root Checker or you can read our guide on how to check if your Android Phone is Rooted.