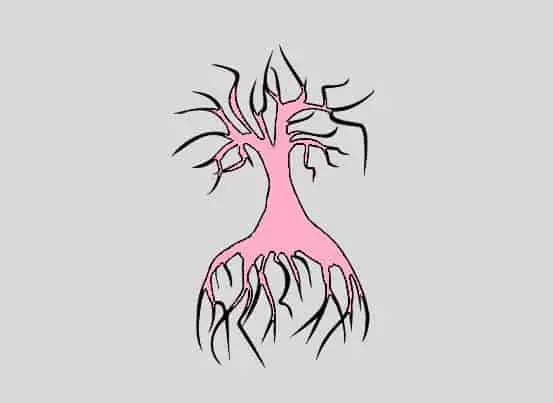 Do you want to know how to check if my Android phone is rooted or not? Continue reading this guide, here you will find the way to check the rooted status of your Android phone.
Many people want to root their Android phones so that they can easily install various applications by overcoming the limitations of their system.
The limitations imposed on your phone by the Android OS are good for normal users but for advanced users, it limits the scope of usage.
To break the limit, users root their phones. However, rooting your phone may invite security attacks, moreover, if you do so, your phone's warranty becomes void.
Some phones may come rooted from the manufacturer's end, while some are not. 
In this guide, you will learn how to check if your Android phone is rooted ever or not, and to do that, you don't need to any third-party app.
You can check if your phone is rooted or not by your phone's default Settings app or a third-party app. 
What does it mean if your phone is Rooted?
If your phone is rooted, it means that you have options to overcome the limitations of your phone. You have administrator privileges on your Android phone. You can modify the software code, or install any other software that manufacturers usually won't allow you to do.
However, a rooted phone is like an unlocked or opened home. A security alert is on severity.
How to Check if My Android Phone is Rooted?
Here are two ways to check it:
1- Using the default Settings app.
2- Using a third-party app.
#1 Using Settings App
Open the "Settings" app on your phone.
Tap on the "About Phone" option.
Go to the "Status' or "Status Information" option and tap on it.
Next, tap on the "Phone Status" option.
If it is showing "Official", means the phone is not rooted.
Note: This method may not work for all Android devices. If it is not working for your device, you can go with the second way.
#2. Use a Third Party App (Root Check)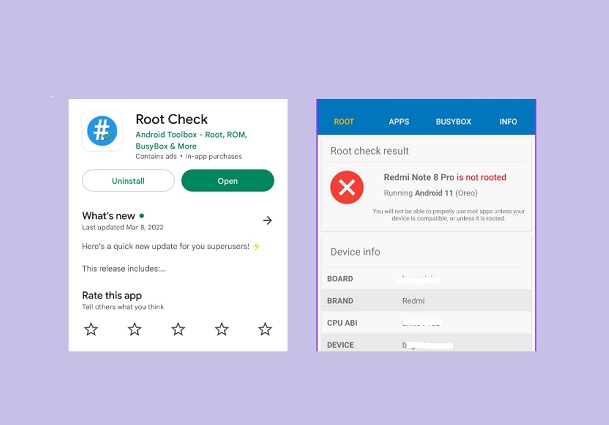 Open the Play Store and search for "Root Check"
Once friend the app,  download and install it.
After installing, tap on Open, and instantly, it will tell you if your phone is rooted ever or not. (Refer to the screenshot)
There are many other free Root checker apps, you can use them too.